Categories : Inspirations , Layout
Published : 2019-12-09
Layout of the french shop L'Epicerie & la Cave d'Emelyne
During the edition of Les Epicures 2019 in Paris, we met Emelyne Albinet, manager of a cellar and delicatessen shop in Eaubonne (95), looking for authentic and quality furniture for her future boutique.
L'Epicerie & la Cave d'Emelyne is above all a shop dedicated to fine food and a wine cellar. For tea and coffee lovers, gourmets and cooks, epicureans & neophytes! You will find: teas, Pata-Negra ham, artisanal olive oils, spices & peppers from around the world, foies gras & tailor-made gourmet boxes, whiskies & spirits, biodynamic wines! Through her boutique, she shares her world and her passion for quality mouth-watering products.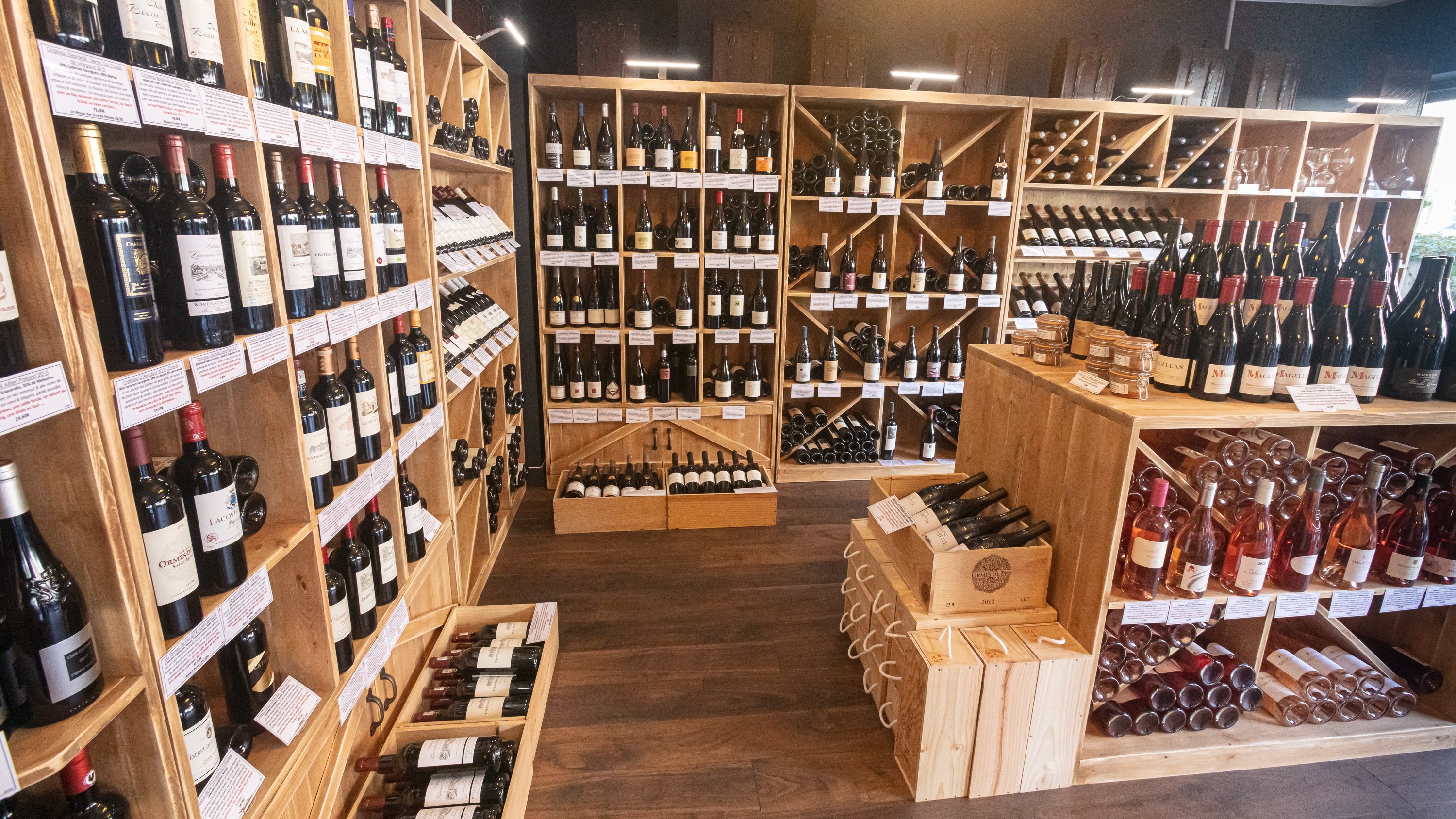 For this project, Emelyne was looking for solid wood furnishings that would give her shop a rustic and authentic look. 
In order to enhance the value of her products and bring a natural atmosphere to her boutique, we oriented her towards the Antique Wood finish. With its golden shades, it brings light and reflects a warm atmosphere in the point of sale. Hand-made in our workshop, this finish reveals the veins and knots of the pine to keep the raw aspect of the wood by sublimating it. Each piece of furniture is thus unique.
For its cellar part, the shelves with lockers and double-sided counters were the best solution because of its many advantages:
large storage capacity 
optimisation of bottle merchandising (lying + standing bottles facing)
storage area at the bottom of the cabinet for easy replenishment
Removable locker dividers to segment the offer
increased strength for heavy loads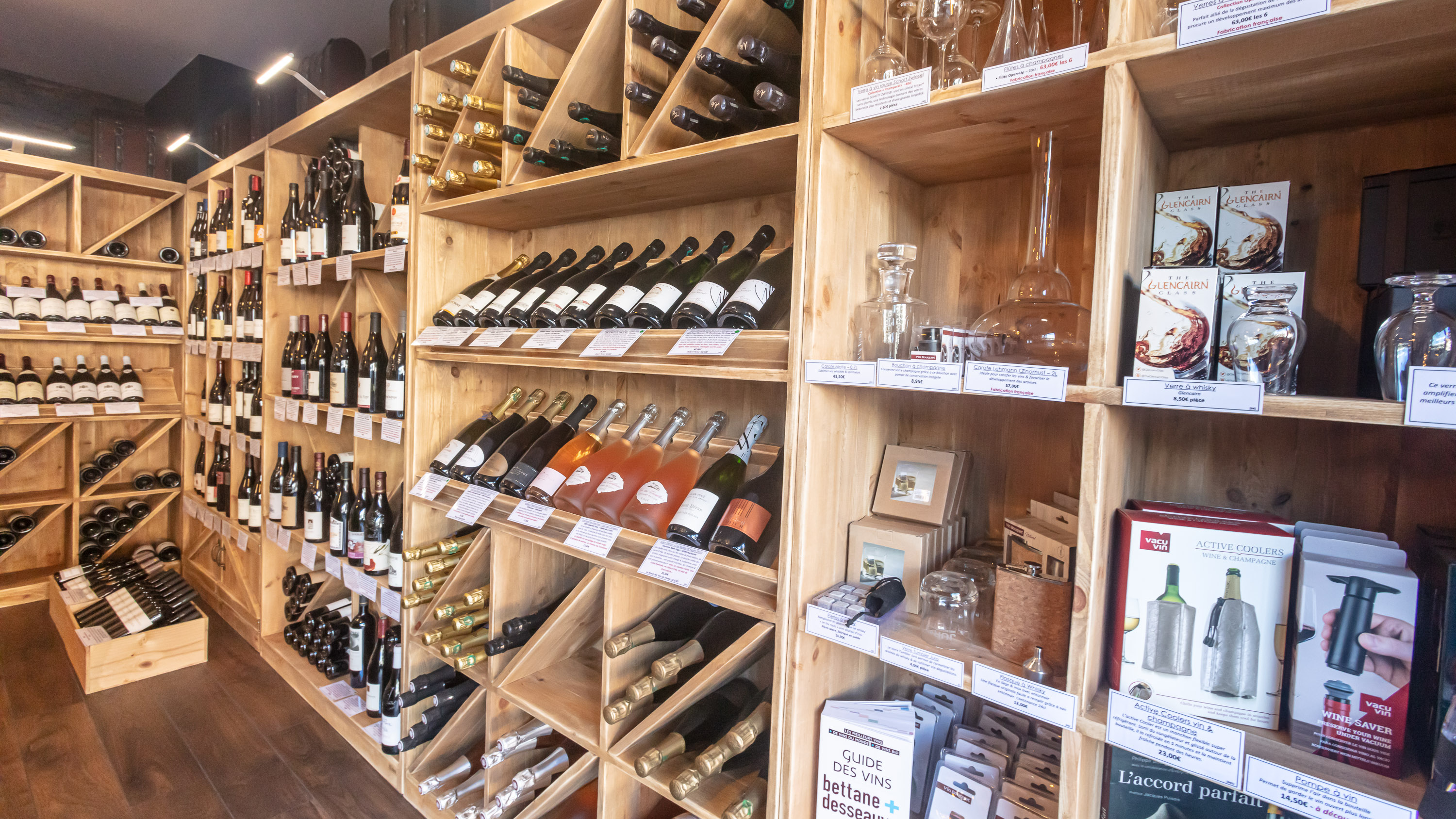 For the delicatessen section, Emelyne has chosen to use wall shelves and bottoms to arrange her local products according to her desires. This solution is more flexible and gives more freedom.
To create the reception area, single-sided or angled reception counters have been chosen to save space while adding a design touch to the waiting area.
All our furniture is of course in line with the M3 fire standard, which is compulsory for establishments open to the public.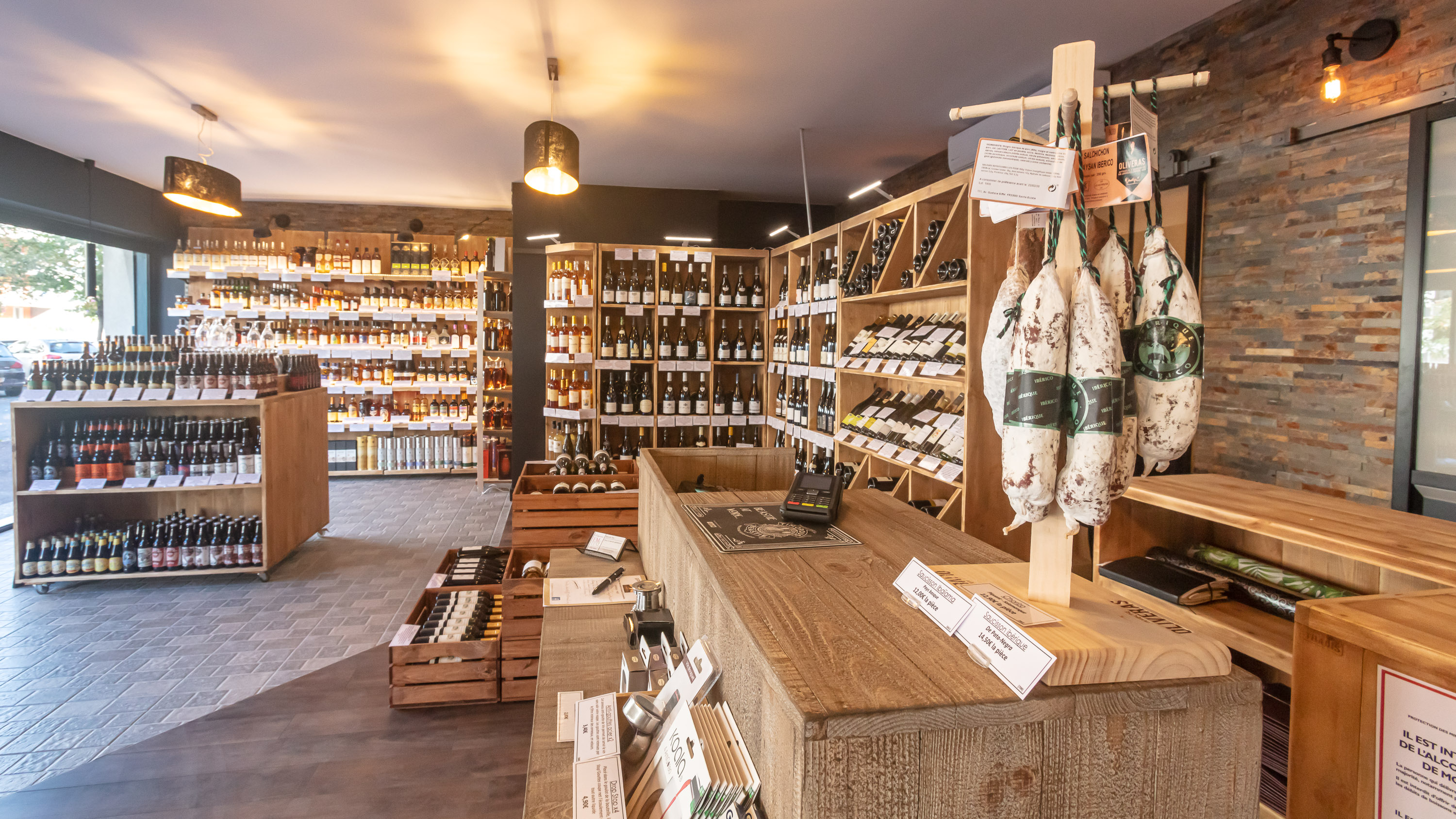 TRADIS furniture is of very good quality, a real solid wood. The service has been super efficient, fast, professional. The follow-up of the order was also very professional, until the delivery which went without any worries. The rendering is superb, the cellar really has cachet!
Emelyne Albinet, gérante de l'Epicerie & la Cave d'Emelyne

You too can contact us to benefit from our shopfitting furniture for your future shop!