Categories : Tips
Published : 2020-06-05
Florist furniture: our essentials to enhance the value of your products.
As a florist, you wish to highlight your bouquets, cut flowers and decorative objects and create a unique universe? Here is a selection of solid wood furniture designed for your profession and thought to optimize your layout.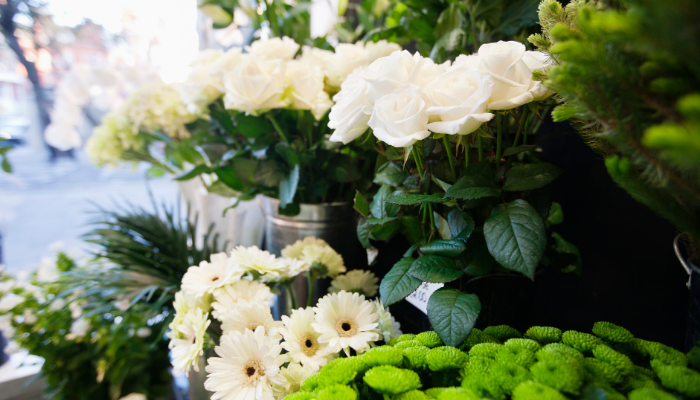 A COUNTER FOR THE RECEPTION OF YOUR CUSTOMERS
The counter with solid wood corner has the advantage of being able to welcome your customers in 2 different ways. One part can be reserved for checkout while the second allows the display of complementary products, which can increase your average basket. 
The reception counter with a zinc top has storage space to keep all your accessories needed for sales within easy reach (ribbons, bolducs, Kraft paper...). Elegant and functional, this reception counter has a zinc top that protects the wood from humidity while reinforcing the rustic look.
The florist counter on wheels is also a very interesting model if you have space in your shop. Easy to move thanks to its 4 wheels and equipped with numerous storage spaces, it will simplify your life when creating bouquets and floral arrangements.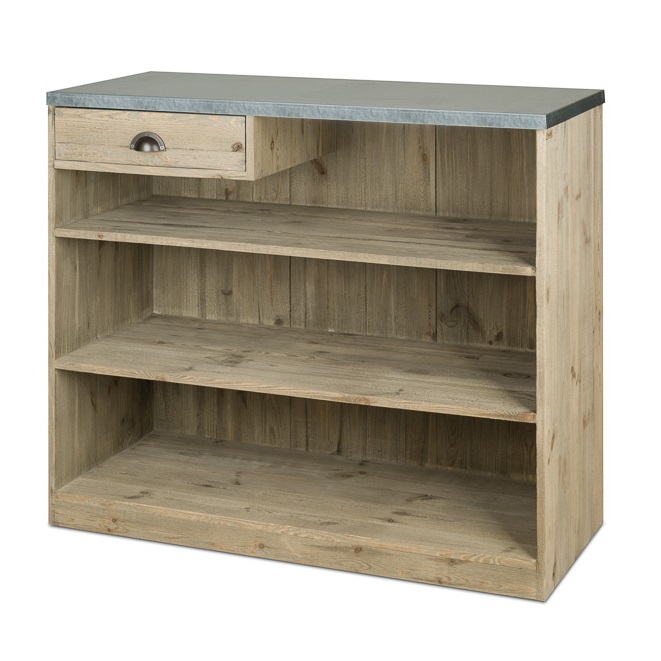 DISPLAYS FOR YOUR BOUQUETS
Now that your reception furniture has been chosen, let's move on to the one that will enhance what is most precious to you, your know-how: your bouquets.
The florist display, by its dimensions, will create a rustic and warm atmosphere with the advantage that it can be used as a work piece of furniture for the creation part on the spot.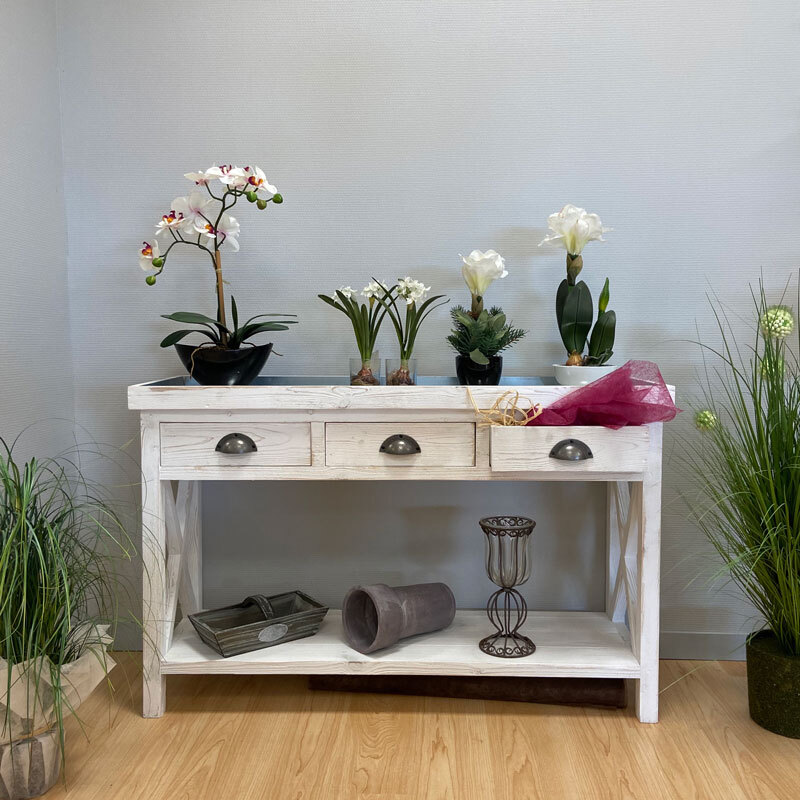 As for the console table, it will be more adapted to small spaces. It can accommodate bouquets with no height limit. Your decorative accessories will also find their place very well. Chic and trendy, this solid wood console table will perfectly fit in any ambiance. 
SEVERAL LEVELS TO ENHANCE THE VALUE OF CUT FLOWERS
After the bouquets, most florists are often looking for functional furniture to display their cut flowers. The solid wood florist's display will perfectly fulfil this mission. With 3 stepped levels, no species of flowers will be put aside. Its 4 directional wheels with brakes will help you to move your furniture easily.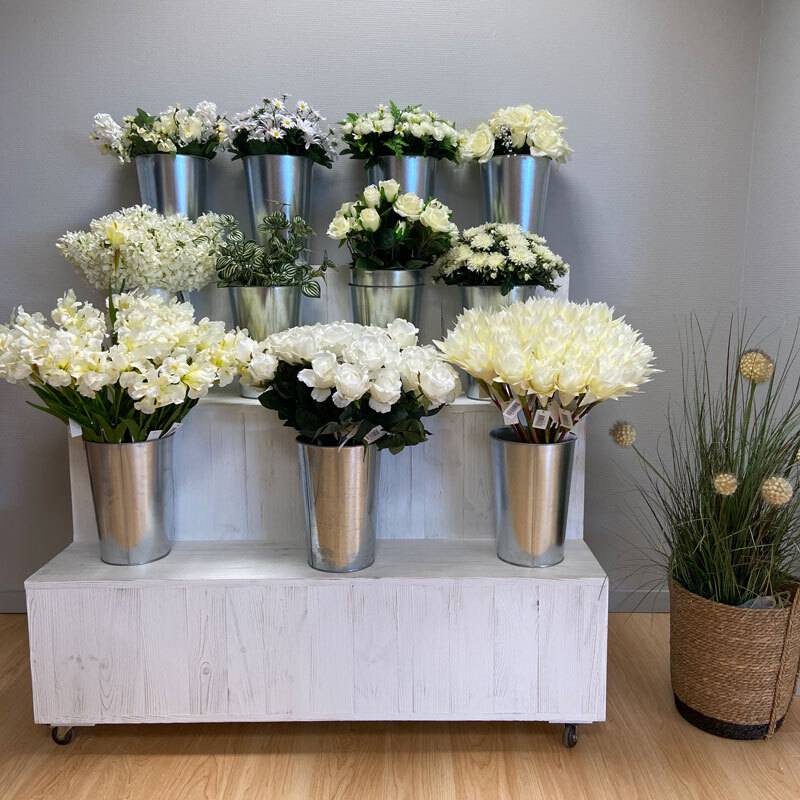 100% DECORATIVE SHELF UNITS
What could be better than a beautiful solid wood shelf to arrange your decorative items or even your succulent plants? You'll love the 4-level shelf and its doors reminiscent of old barn doors. You will benefit from a nice display area, completed by a storage space at the bottom of the cabinet.
To make your customer journey more dynamic, there is nothing better than a bottomless, airy display, such as the 3-level ladder shelf. This will add a design touch to your shop while being very functional. Light and foldable, you can change its location as you wish.
GOOD TO KNOW: our solid wood shelves have a minimum thickness of 18 mm to ensure a good resistance.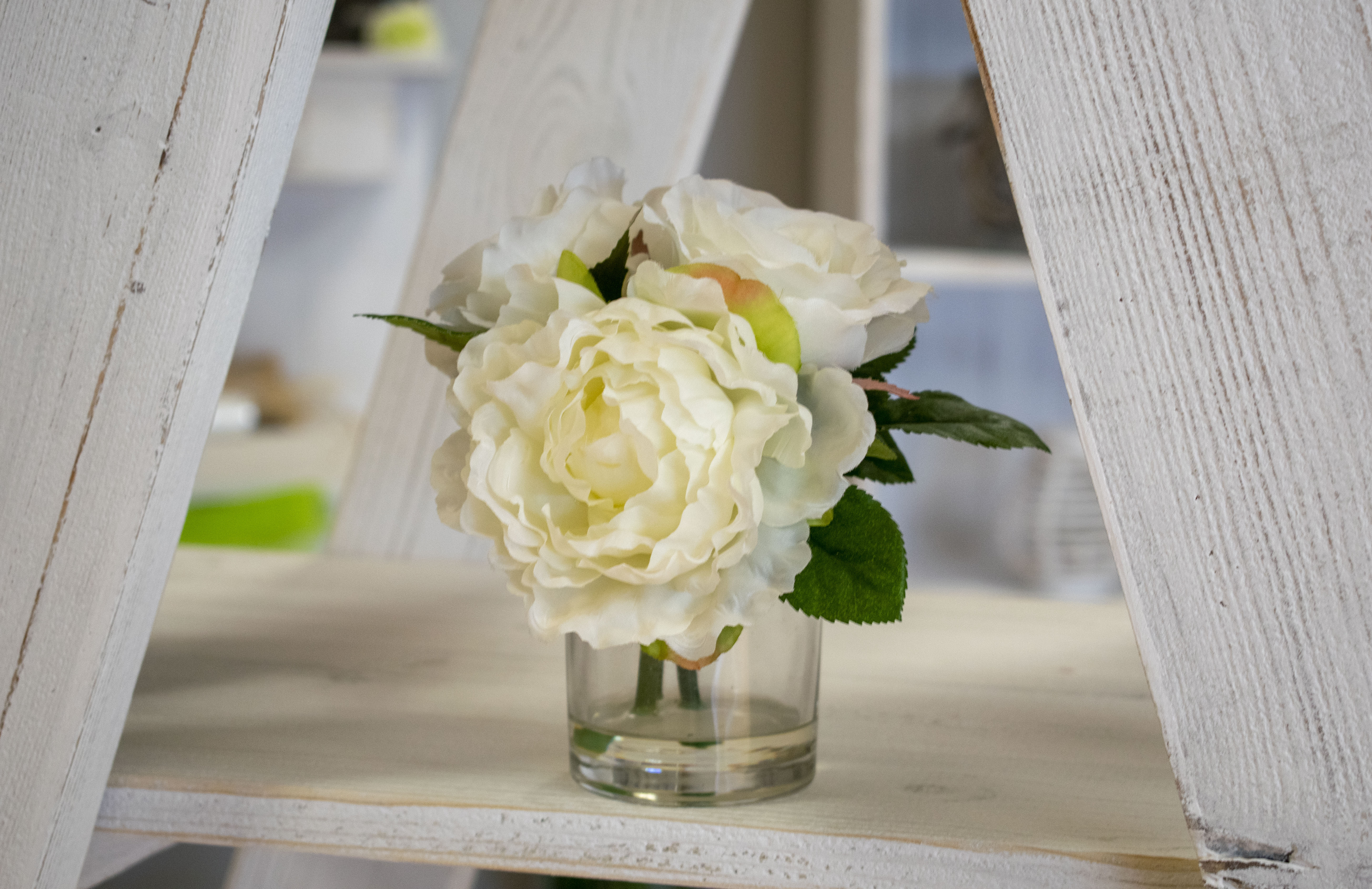 FURNITURE TO DISPLAY YOUR CURRENT PRODUCTS
Mother's Day is coming up; you have made beautiful bouquets that are just waiting to find a new owner but you don't know how to show them off?
Remind them with this tripod chalkboard. You can write down your current offers or any other important information with a felt-tip pen or chalk. Lightweight, change it as you wish.
Finally, if you're desperately short of space but haven't said your last word yet, use the presentation cubes available in several sizes. Arrange them in your own way and create a modular layout. The little extra? Opt for cubes on wheels to make them easier to move around and to regularly renew your shop.
Find our entire range of furniture for florists here!
Add a comment