Categories : News
Published : 2021-04-15
10 years of working with you!
10 years of evolution, concepts, innovation and know-how. We have come a long way since our creation! Let's look back at some of the dates that have marked our history!
2011, a family story
Since 2011, we have been designing solid wood furniture with handcrafted finishes to provide shopkeepers with fitting solutions adapted to the uses and constraints of each trade. TRADIS is a family story, with the manager Tiffany Sarrazin, who designs and develops furniture adapted to the constraints of the trade, and Yoann, her brother, who is in charge of manufacturing. Different skills but the same desire to meet the needs of retailers.
We wanted to offer furniture that was both qualitative and affordable, but also responsibly produced with solvent-free and sustainably managed products. Our furniture enhances wood without altering it and is designed to last. This is a real philosophy at TRADIS which is reflected in the constant search for products that are good for the environment, sustainable and recyclable materials and a more ethical way of producing.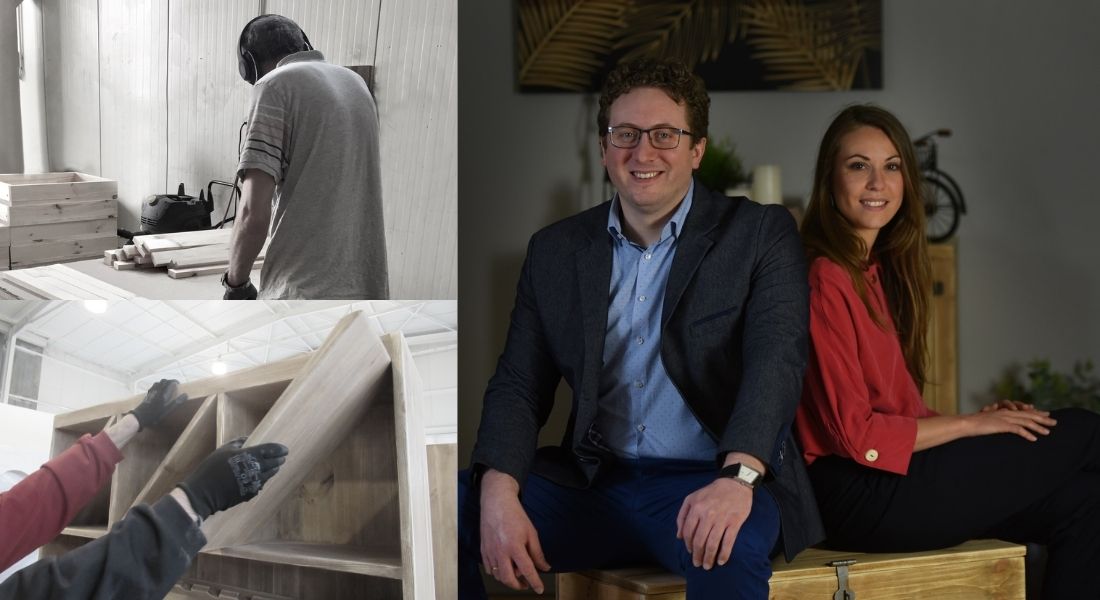 The first furniture collections were limited at the time to the shops of florists and grocers.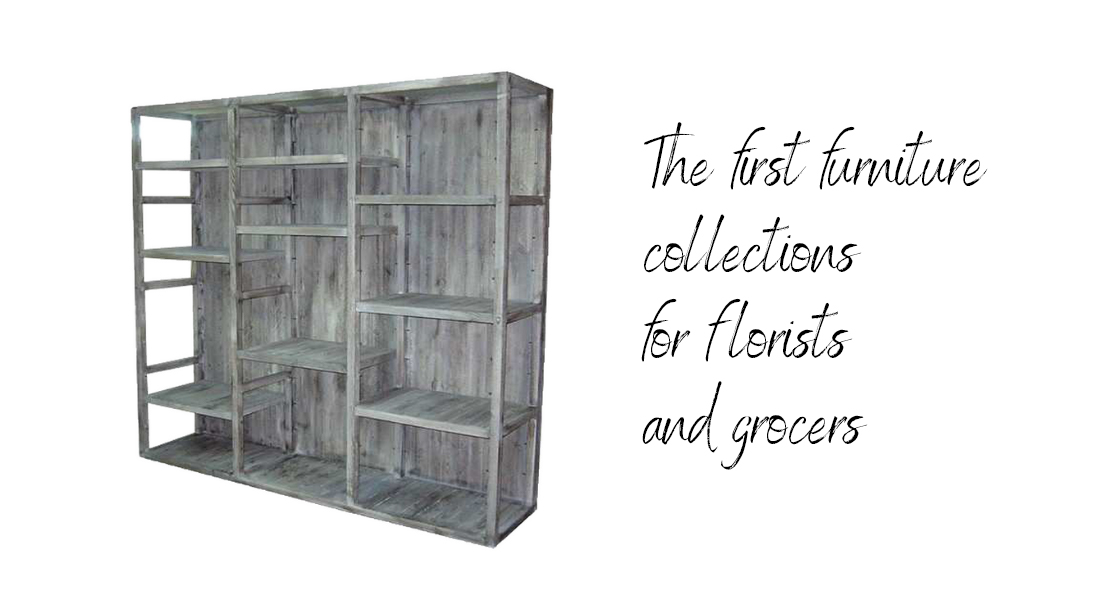 2015, first cellar collection!
Before taking over the family business, Tiffany Sarrazin trained in the wine industry with a Masters in Wine Marketing after completing a Bachelor in export. Knowing the needs and constraints of wine merchants, she decides to create a collection of furniture designed for them.
The objective was to start from current, robust and functional furniture and adapt them to the world of wine merchants, taking into account their specific mode of presentation (individual bottles on the front, offers segmented by region, tasting areas, etc)
Today, many products have been added to this cellar selection , which has become the most popular furniture category, notably with the famous wine rack , by far the brand's best-selling product!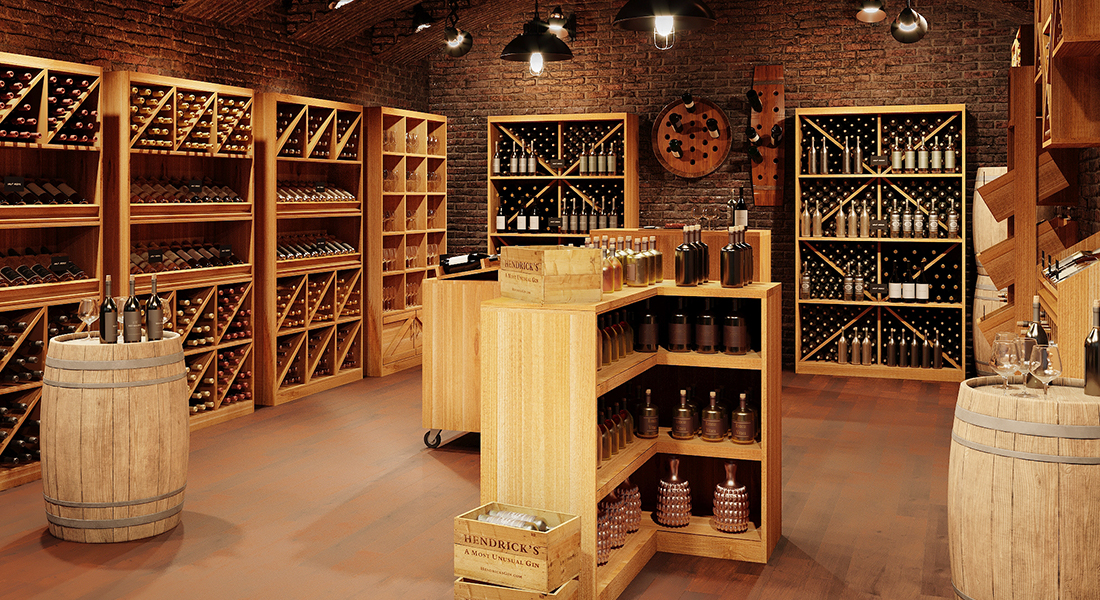 2017, realization of the eco-responsible approach
In a desire to always do better and limit our impact on the planet, new solutions have been developed to minimise our impact on the environment:
Offering an alternative to mass consumption in furnishings
Use of solvent-free paints and no toxic products
Our raw material, pine, comes only from sustainably managed FSC and PEFC certified forests
The whole manufacturing model is rethought in an environmental approach of responsibility and transparency.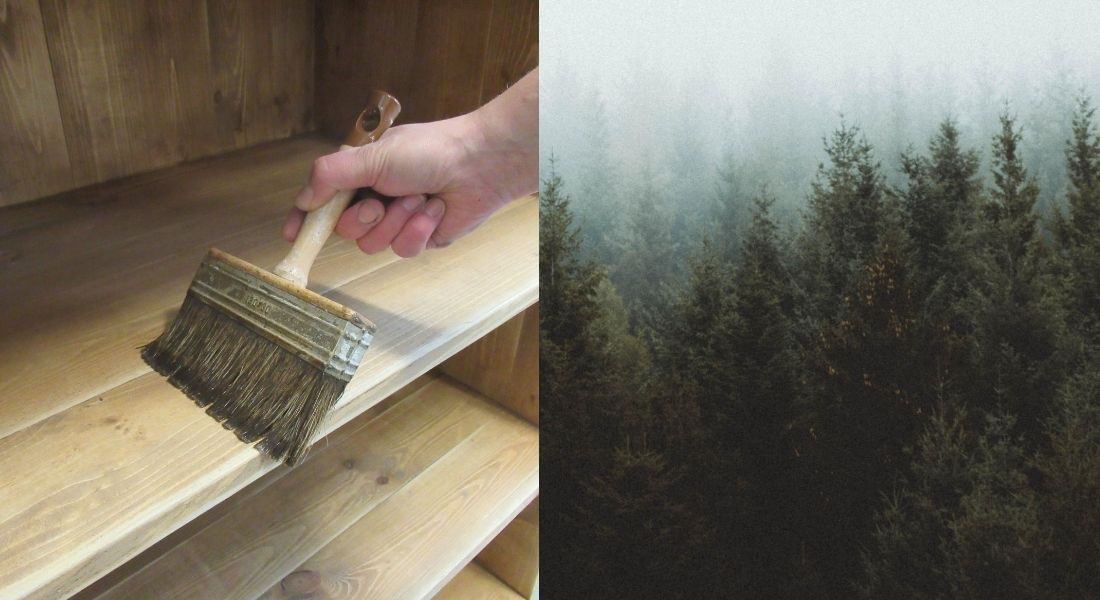 Our first Euroshop show!
In 2017, we also took part for the first time in the Euroshop in Düsseldorf, one of the most important trade fairs for the retail sector worldwide, a trend centre and a network for trade professionals. This is an opportunity for TRADIS to establish itself in the shopfitting industry and to make a name for itself beyond the borders.
2019, Creation of the e-commerce site
We are unveiling our BtoB e-commerce platform in 2019 to simplify purchasing and allow you to easily order responsibly produced solid wood furniture online.
An e-commerce site dedicated only to professionals which uses BtoC codes to offer you all the advantages:
Payment facilities with the possibility of paying by credit card, bank transfer, check, 3 x free of charge
Free delivery in mainland France
A search by business line of the collections
Tailor-made  with the possibility of requesting a quote online 
Layout packs up to 50m²
From inspiration with scenarios of our furniture in different arrangements and shops
First partnership of Epicures
After the creation of our e-commerce site, it was important to make ourselves known to as many people as possible. That's why in 2019, Tradis is joining the event Les Epicures, the annual meetings of the magazine Le Monde de l'Epicerie Fine which take place in Paris every year. An exclusive day to meet the best of the best in fine foods.
Thanks to this event, we were able to highlight our know-how in terms of layout and our ability to meet the needs of retailers, particularly grocers.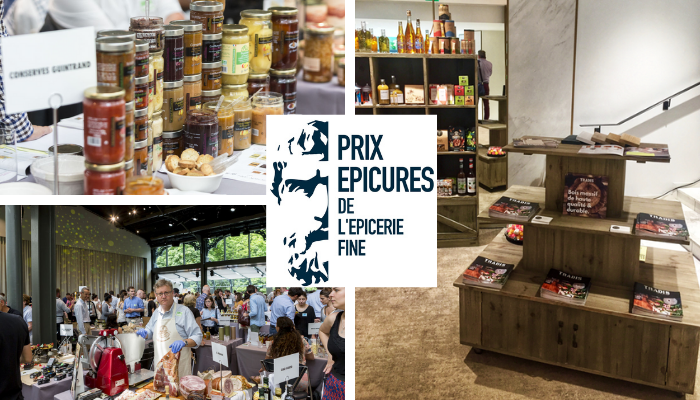 2021, opening of the e-commerce site to Belgium and Luxembourg!
Since 2011, our goal has not changed : to meet the needs of traders.
For this we study each universe, each profession, to offer an efficient and above all sustainable layout, corresponding to the requirements of each.
Constantly evolving, we adapt to traders and not the other way around.
Aware of needs beyond borders, TRADIS decides to expand its customer base and open its e-commerce site to Belgians and Luxembourgers in April 2021.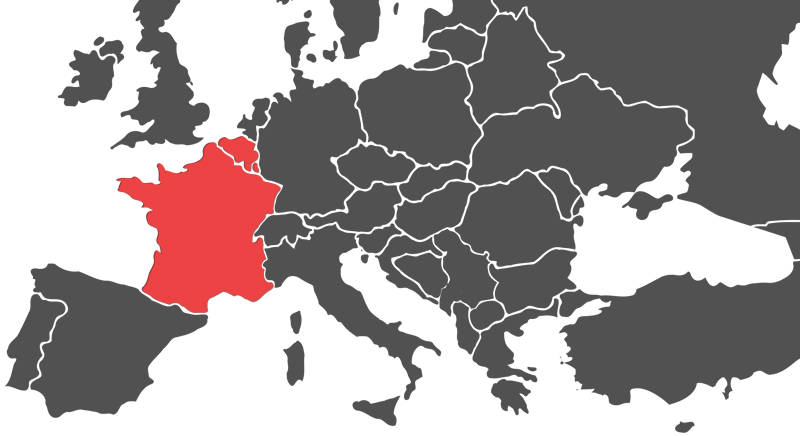 First Bakery collection
For 10 years now, we have not stopped reinventing ourselves and observing new layout needs. After a selection of florists, grocers, wine merchants and vendors, we now offer shelves designed for our baker friends.  
What about the next step?
The future of TRADIS will always be built on the incomparable know-how of our team of craftsmen, with the desire to reinvent itself every day and adopt an increasingly responsible approach for the environment.
We aim for a high level of quality for all our furniture through the choice of raw materials, manufacturing processes and finishes. We are constantly looking to improve our process.
For 10 years we have been looking for solutions to bring to each trade, to facilitate the layout, the presentation and the merchant / customer relationship.