Categories : Tips
Published : 2019-12-19
4 tips to create a Christmas decoration in your shop
Christmas is one of the key periods for many merchants, if not sometimes the time of year when the highest turnover is achieved. To do this, you will have to make an impression to make your customers or future customers want to push the door of your shop window, and this also involves decoration. Christmas decorations are numerous and varied, and you can quickly find yourself with an overloaded shop. That's why we give you 4 tips to create a Christmas decoration in your shop.
 1. The window should set the tone
 Your shop window is the first visual element that catches the eye of passers-by. You must follow a few principles:
Take care of your lighting. In winter, daylight falls quickly and the lights in your shop window will be a great help in attracting attention. They should illuminate the whole shop window evenly and give an impression of movement. If elements with reflective surfaces are moving, then direct the light towards them to make them shine. Think about light strings with energy-saving and environmentally friendly LED bulbs.
Create a Christmas-themed setting by finding the right balance between the products on display and the decoration. Define the space that will be occupied by this window and think about the distribution of the elements to balance the whole. Think about highlighting the products that can be offered as gifts. 
Put some animation in your Christmas window. An element that moves will capture the attention of passers-by in a more lasting way. Use animated characters such as the inevitable Santa Claus, the polar bear or the snowman. In need of inspiration or time? Opt for Christmas drawings made directly on the windows of your shop or call on companies to apply stickers.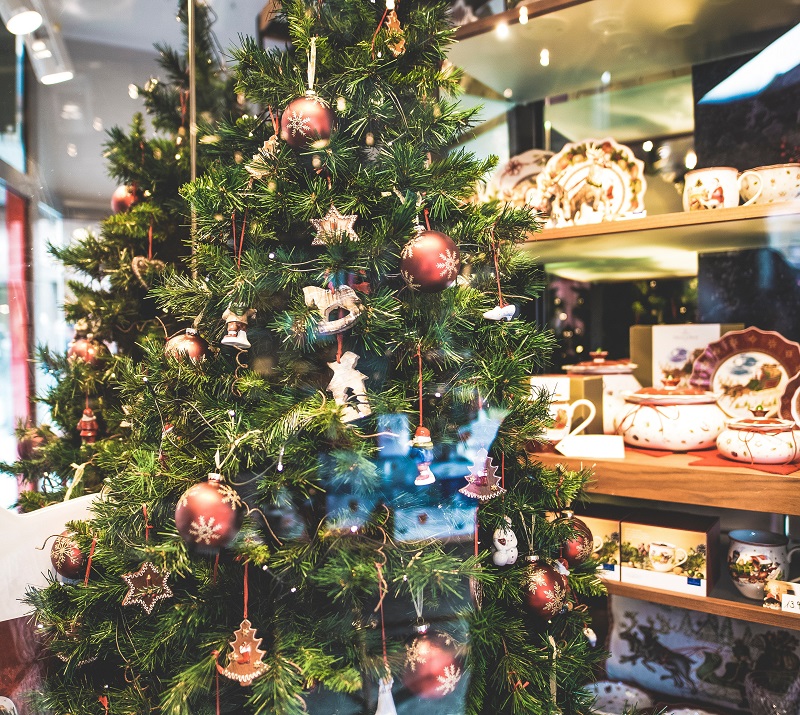 2. One color theme

For a Christmas decoration without false notes, you should determine a single colour theme so as not to quickly fall into over-much. The flagship colour of this 2019 decoration trend is gold: gold, copper or brass. This palette is also suitable for autumn shades such as orange, coral or terracotta. Silver, on the other hand, is ideal for elegant shades such as white, blue or black in small doses.
To accompany these colours, nothing is better than a little nature and noble materials: wood, plants and dried flowers will bring a beautiful balance to your decor. We prefer natural materials (wood, cork...). Avoid plastics and ephemeral decoration as much as possible. We prefer durable objects that can be reused several times in other forms or even for other occasions.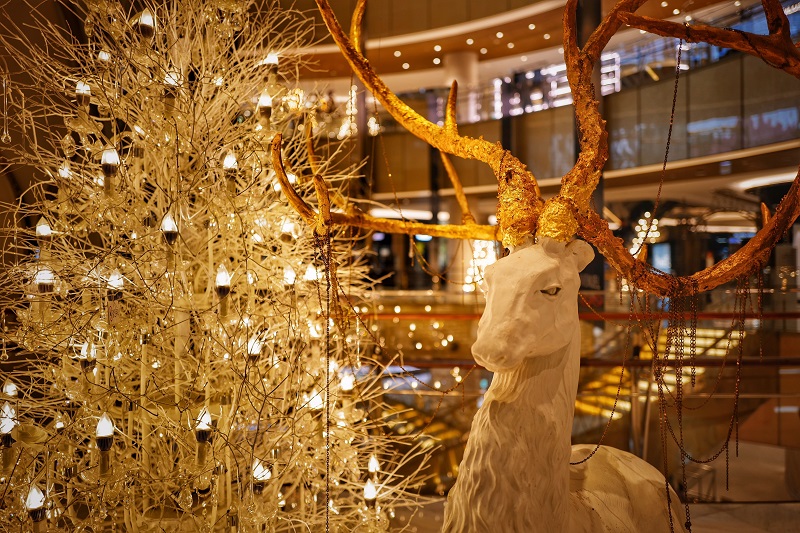 3. Find the right balance between decorative elements and products.

Don't turn your store into a giant decoration at the expense of your products. Christmas decoration is a way to enhance your offer and should not be seen simply as a seasonal decoration. Accessorize your existing shop furniture with stickers and other temporary coverings. Decorate the checkout area with decorations that will remind you of the layout of your shop windows.
As for the tree, whether natural or artificial, it will be the essential element to immerse your customers in the magic of Christmas. Not enough space? Go for the Christmas wreath made of natural plants that harmoniously combine materials and colours. Hanging garlands or Christmas baubles are also an interesting low-cost solution. This allows you to create a festive atmosphere without compromising your store layout.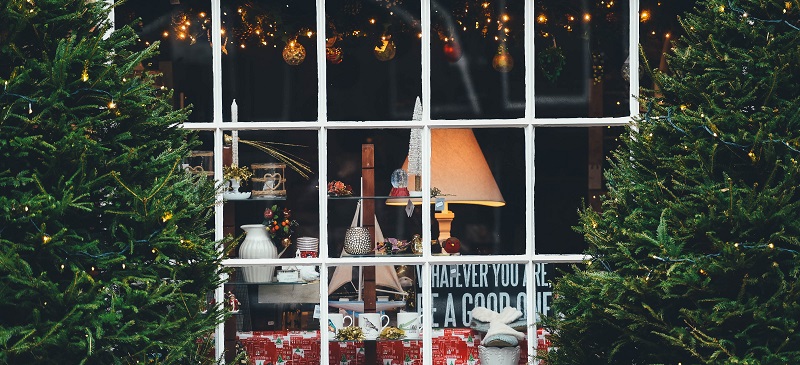 4. Spray a home fragrance

Everyone knows that smell of warm bread when you walk past a bakery and it makes your mouth water. Why not prolong the Christmas atmosphere inside your shop through another of our senses: the sense of smell. Your layout will initially attract customers visually but a specific scent can make them come in.
Christmas is associated with familiar smells that trigger emotions in the consumer. Use candles scented with cinnamon, pine, or orange to recall the magic of Christmas. Again, be careful, it is done sparingly. Just as a fine scent of orange blossom can make consumers want to buy, too strong a scent will make them flee immediately.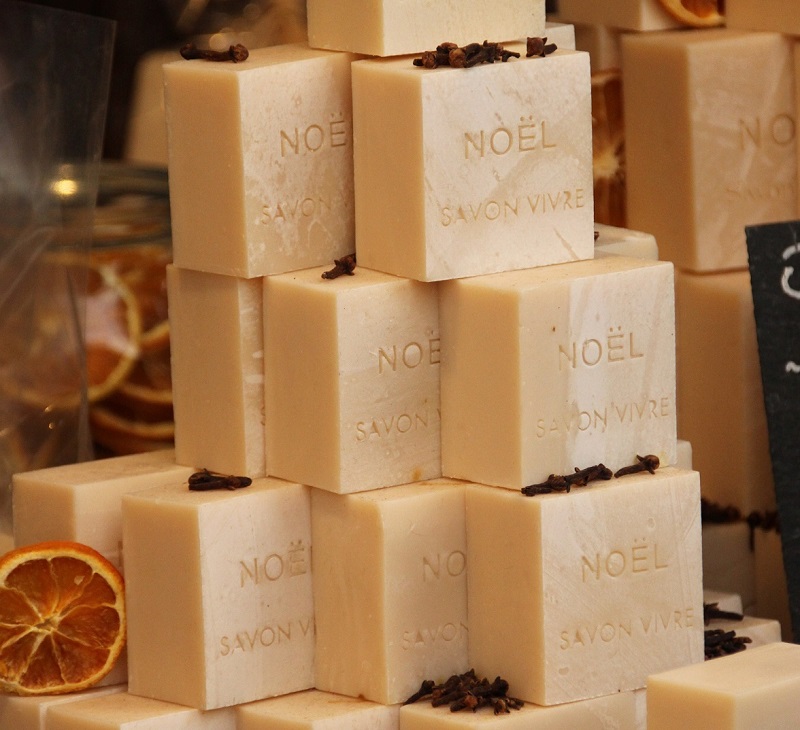 Find all our accessories that will help you create your store layout during the Christmas season!
Add a comment