Categories : Inspirations , Tips
Published : 2022-04-27
5 shelving ideas for your shop
Shelves are really practical and functional, as they allow you to highlight your products. The highlighting of your products has a direct influence on the choice of articles that your customers will choose. This is why the choice of shelving furniture is a key element in order to put your products in the spotlight, especially by placing your best products or your latest novelties.
This week we have selected 5 shelving ideas that will enhance your business while being practical.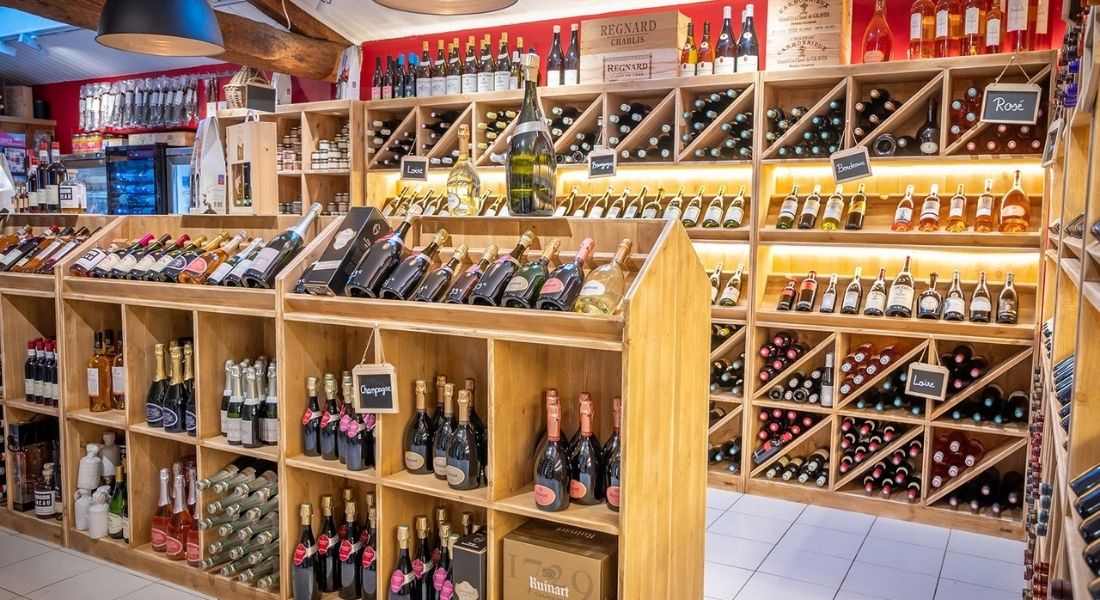 Rack shelves to segment your offer
These rack shelves are perfect for offering different product categories to your customers. They will break up the monotony and attract the eyes of your visitors. Depending on your sector of activity, you can combine complementary products to create product categories per shelf.
Creating themed areas encourages customers to buy more products, so they don't have to waste time searching for products that fit together. This type of shelving fits perfectly with this objective, as it makes it easier for the customer to understand what you have to offer.
This furniture has been designed to be able to segment the offer by racks: red wine bottles on one side, rosé or white wine on the other. 8, 9, 12 or 15 racks... There is something for every need! Think of the rack dividers for our dedicated wine rack which allows to put two different types of offers per rack.
Opt for single shelves to maximise your display
This type of simple shelving is placed along the walls and allows real space saving in height. These shelves without racks replace metal gondolas, and therefore offer the possibility of displaying a maximum number of products without breaking up. They also facilitate access, choice and visibility for customers.
Much more aesthetically pleasing than metal, solid wood shelving highlights the products displayed on it and is suitable for all types of products: clothing, groceries or even wine cellars. This furniture is suitable for lighter products, as the shelves can support a maximum weight of 20 kg per tier.
Increase your display space and facilitate your sales thanks to the simple shelves!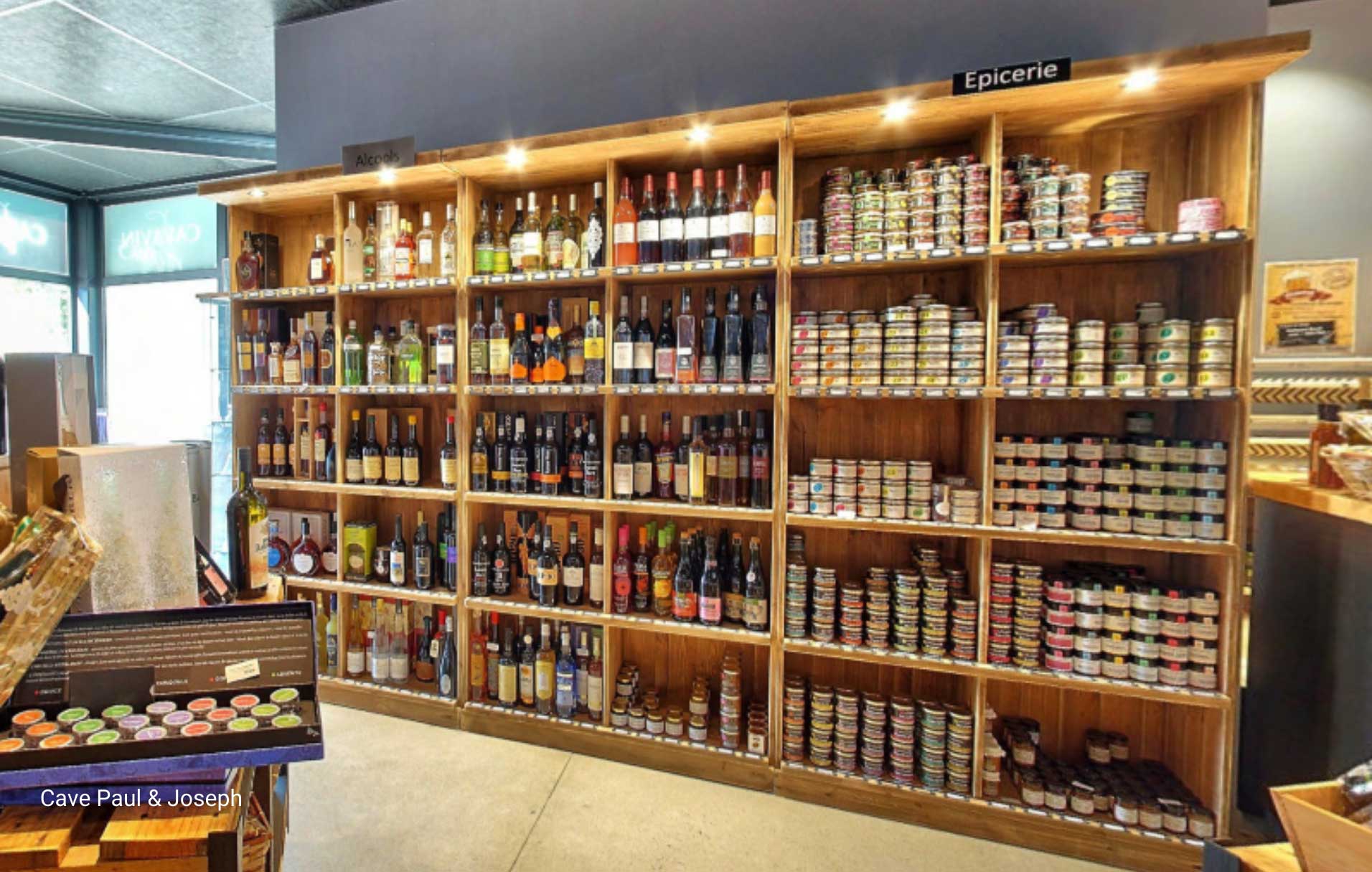 Combine product display and storage on the lower floor
Beauty sells. The key is not to break the customer's buying journey when they are visually enquiring about your products. It is important to create a visually appealing product display on the shelves. For example, by arranging items in families and highlighting the aesthetics of your products to cause an impulse buy.
These shelves allow a good display of your products, at eye level, which will help them to touch the product and look at it better.
Shelves that facilitate the display of your products and a storage space that makes your life easier are a winning combination! Opt for this type of furniture that will allow you to store your products in order to facilitate the restocking of your products on the shelves. In addition to being practical, this shelving unit will prevent you from having to go back and forth to the storerooms.
Fill your corners or small spaces with narrow shelves
Perfect for small spaces, narrow shelves will allow you to arrange your spaces or your corners of shops if you do not have much space. This shelf will be the solution to arrange a restricted space, or your corners, while ensuring you a continuity of exposure of your products.
Optimise every corner of your shop with our corner shelf or our solid wood column shelf. With usually 4 or 5 levels, these shelves will allow you to display your products even if you have little space in your shop. The customer will not have a break in his journey, and will be able to continue looking at your offers whatever the cost!
Please note that this type of shelf is not designed to hold a lot of weight. Care should be taken when choosing which products to display.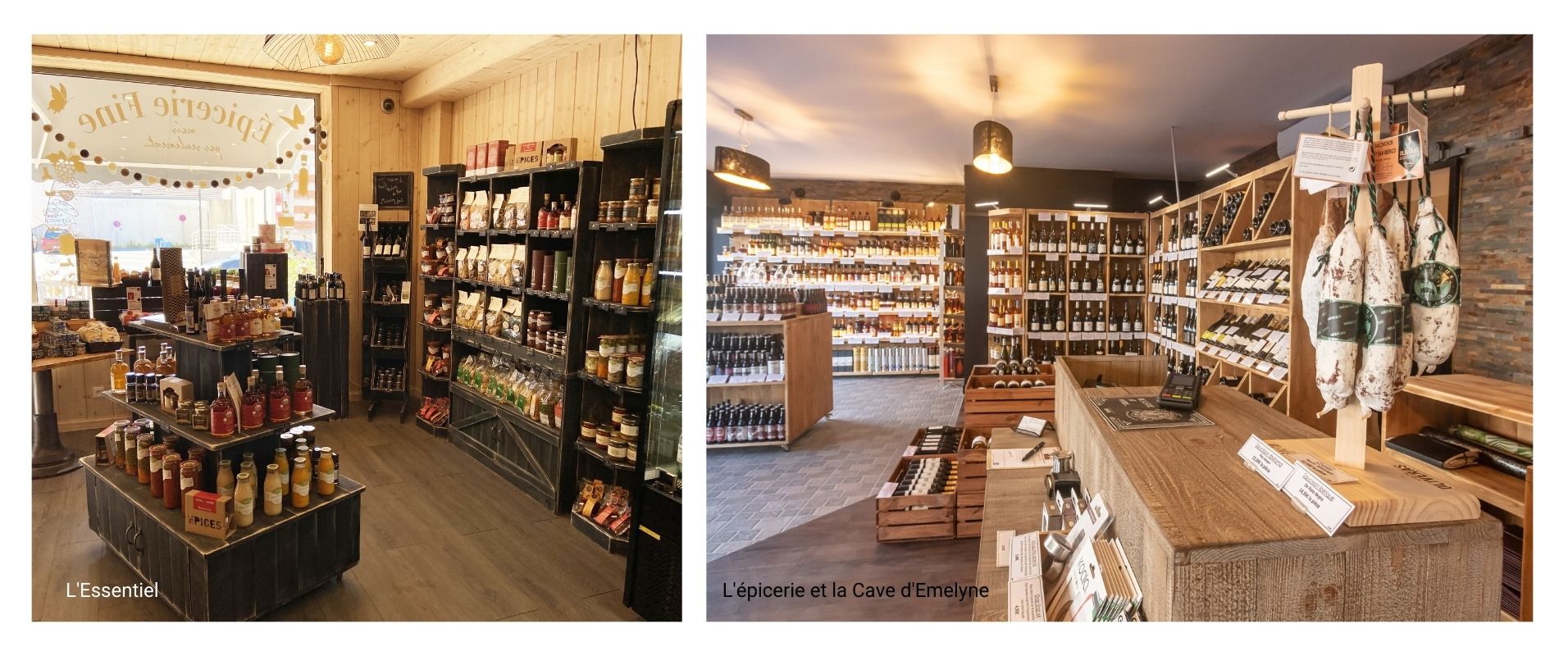 Low shelves for more functionality
Just like the entrance or the shop window, your checkout area is a hot zone. This means that it is an area where your customers will spend most of their time. This is why it is in your interest to place a low unit with shelves in this area!
This type of furniture is often found near checkouts and is ideal for displaying impulse products. Just like the chewing gum you find at the checkout when you go shopping! If you are a wine merchant, consider placing your corkscrews and drip stops there to boost your sales.
These low shelves also create a dynamic flow in the shop, without breaking the visibility of your products because of their low height. That's just it! They are at touch level. Until the end of the customer's journey, your products will have optimal exposure!