Categories : Tips
Published : 2020-08-31
How to make personalised furniture with solid wood crates?
Who has never dreamt of being able to design their own furniture in order to create a friendly and authentic atmosphere in their shop? How about using modular solid wood crates? This will bring a personalised touch to your shop in order to highlight your products or your decoration. TRADIS offers you its ideas.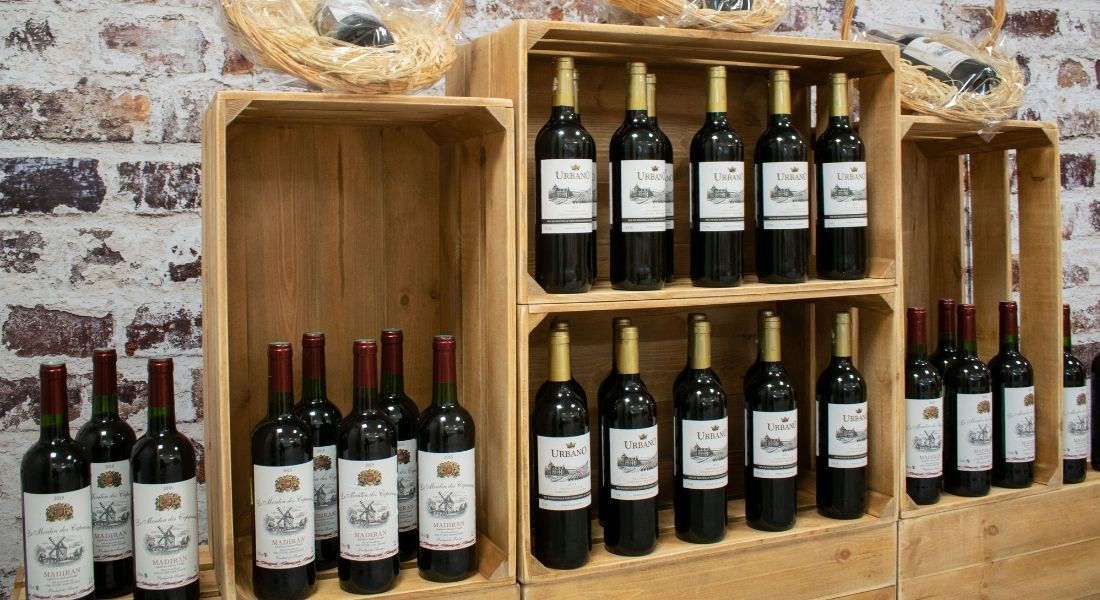 CUSTOMISED SHELVING FOR A DESIGN SPIRIT
These solid wood crates will bring a design and authentic spirit. You will be able to add these crates one on top of the other to create a shelf and install your products. We advise you to place the first crate upside down so that your products are not too low and to install the other 5-6 crates on top of each other (depending on the desired height of your shelf).
You can create a single shelf to showcase your current products, sale products, etc. You can also decide to install these shelves along the entire length of your shop along the walls. This made-to-measure shelf will give you an original and "home-made" style.
Use the solid wood crates as a support to install a wooden plank and build a table or counter. It can be used for you, wine merchants for example, to set up a functional and original tasting table.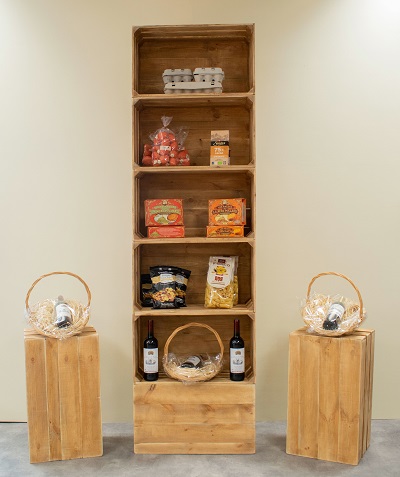 BOXES PLACED ON YOUR WALLS AS A COMPLEMENT
You don't have to compose your furniture, you can very well use these wooden crates as suspended shelves to use the surfaces of your walls. For example, if you want to display or promote your best vintage, you can then position it at eye level above your base units.
It is also possible for you, florists, to install these wooden crates on top of a piece of furniture in order to install a decoration. You can leave room for your imagination to put the perfect decoration inside these crates.
DESIGN STRUCTURES FOR A WORLD THAT SUITS YOU
Finally, you will be able to make unique structures by stacking the crates on top of each other. This way you can alternate between decorative objects on top of the crates and your products in each wooden crate. 
It is very easy to compose according to your desires and above all you can change them according to the seasons and collections in order to modify the universe of your shop very easily. 
IMPORTANT: For more solidity, it is advisable to fix the crates together or to fix them to the walls.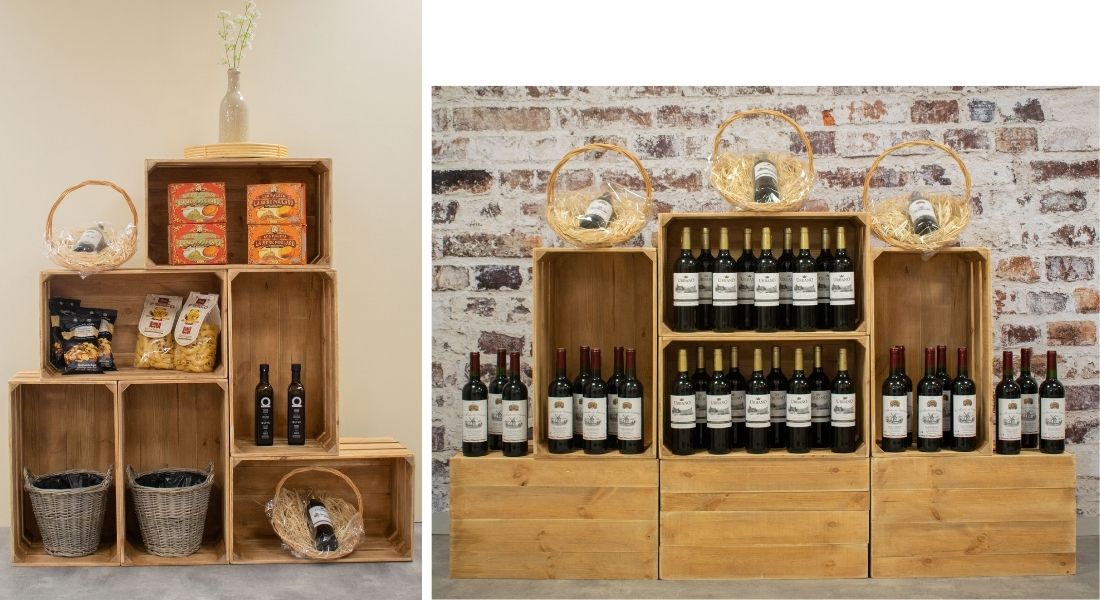 The solid wood crates make it easy to create a cosy space in your shop. These different proposals can be adapted to your shop and your environment. TRADIS also offers you 6 different colours to blend in with your world. 
Finally, these solid wood crates guarantee real solidity and are hand-made without solvents.