Categories : Inspirations
Published : 2021-10-14
"Little Épicerie Fine" : a good-humored conversation

Interaction with Marie, the director of the Little Epicerie Fine
Little Épicerie Fine is the new warm and welcoming place in "Le Marais" in Paris. A place completely in the image of Marie, where smile and good mood await you! The sea-green color front is already annoucing the trend : softness & friendliness!
Marie opened her delicatessen after a project that has seen some twists and turns! A smooth start because in Paris in August it's very quiet ! While knowing that she had unfortunately not received the flocking of her window and a part of her supplier orders ! But today, after two months of opening, Little Epicerie fine is a place to feel good !
With her husband David, they already have a restaurant "Little Café" where food are delicious and fresh! Next to the restaurant, they had a room where their ambition was to make an opening to expand the restaurant. Unfortunately this project couldn't be completed. This is why after some reflections they decided to use this local to create an delicatessen, where rather high-end products are offered, specialy for aperitif with a wide choice of salty spreads such as taramasalata, salmon, a whole assortment of nuts (cashews, almonds, pistachios...), cold cuts and a selection of wine. You can also find some sweet treats like chocolate and old candies. Moreover all their products are chosen with love! So you will understand, if you want to organize an perfect aperitif-dinner for two or more this is the place to find your happinness in the heart of Paris!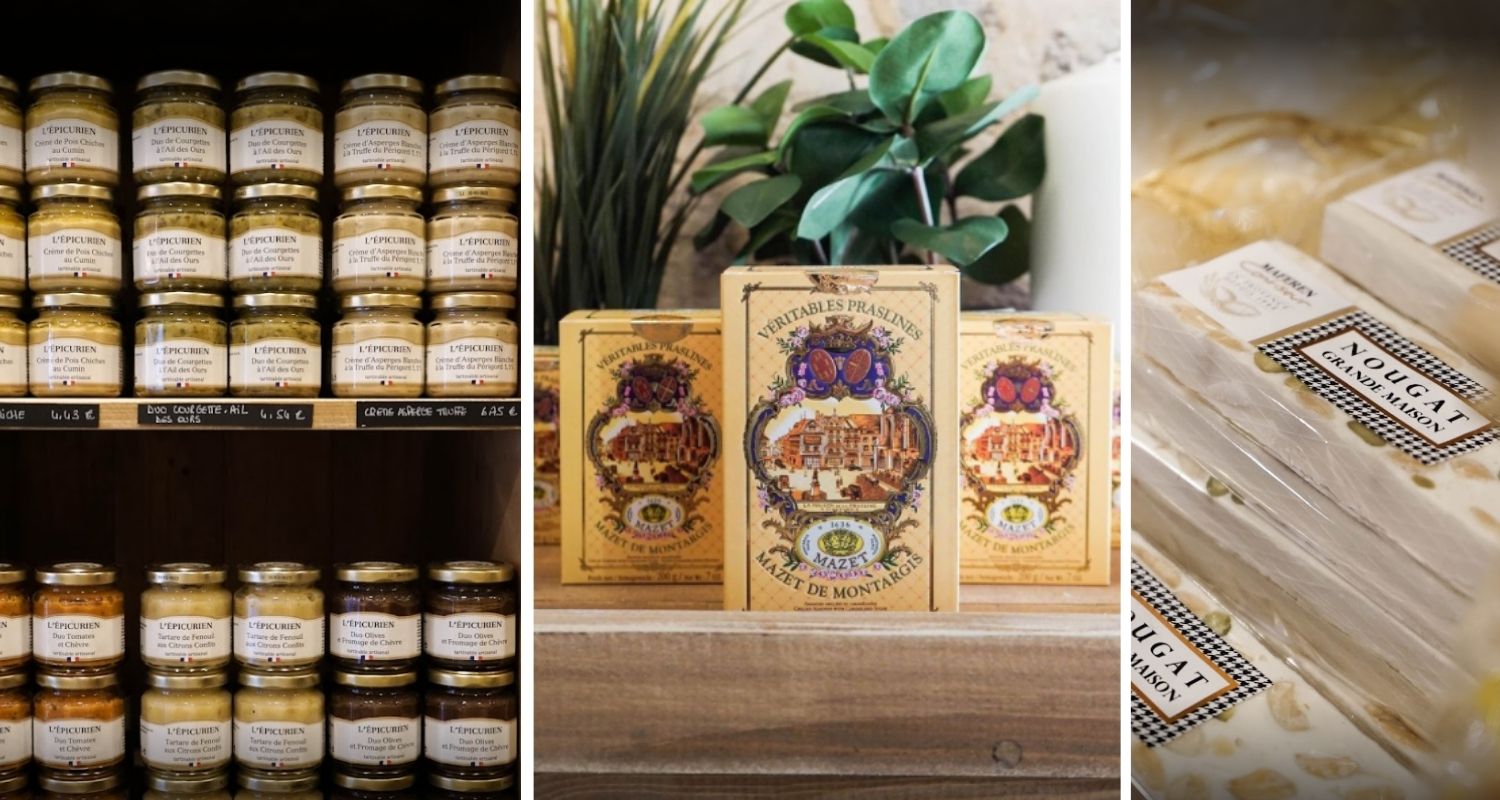 The delicatessen close at 8:00 pm. But you can still taste their products in their restaurant Little Café. 
Do you want to know how Marie discovered our furniture? It's simple, she came accross on our website and she "fell in love with our furniture". As she told us she "found her happiness right away"! In her room, they is a beautiful stone wall, so she wanted to find specialized furniture for her shop which matched with wall hence the choice of aged wood finishes. She was able to create the atmosphere she had imagined, that is to say cocooning, with a warm and slightly rustic side.
She wanted beautiful designer and qualitative furnitures that would highlight her products. That's why she chose an 8-compartment shelf, two 15-cube shelf unit 2 door, and five console tables! The shelves are very practical for displaying products wether for food products like Marie did it. But you can also put wine bottles, different kinds of spirits or oil bottles, pasta, rice, cereals, jars etc... These pieces of furnitures allow you to create attractive merchandising. If one day, you want to separate compartments in half, we offer these shelf dividers! Consoles tables in aged-wood allow to make a highlight of some products, and to have storing on the bottom shelf. Moreover, as Marie wishes they bring refinement and authenticity to your shop! We have made the difference thanks to our furnitures and services offered. Our furnitures in aged-wood finish has been able to bring out warm and cocooning atmosphere, and matched perfectly with the stone wall and highlight all the products!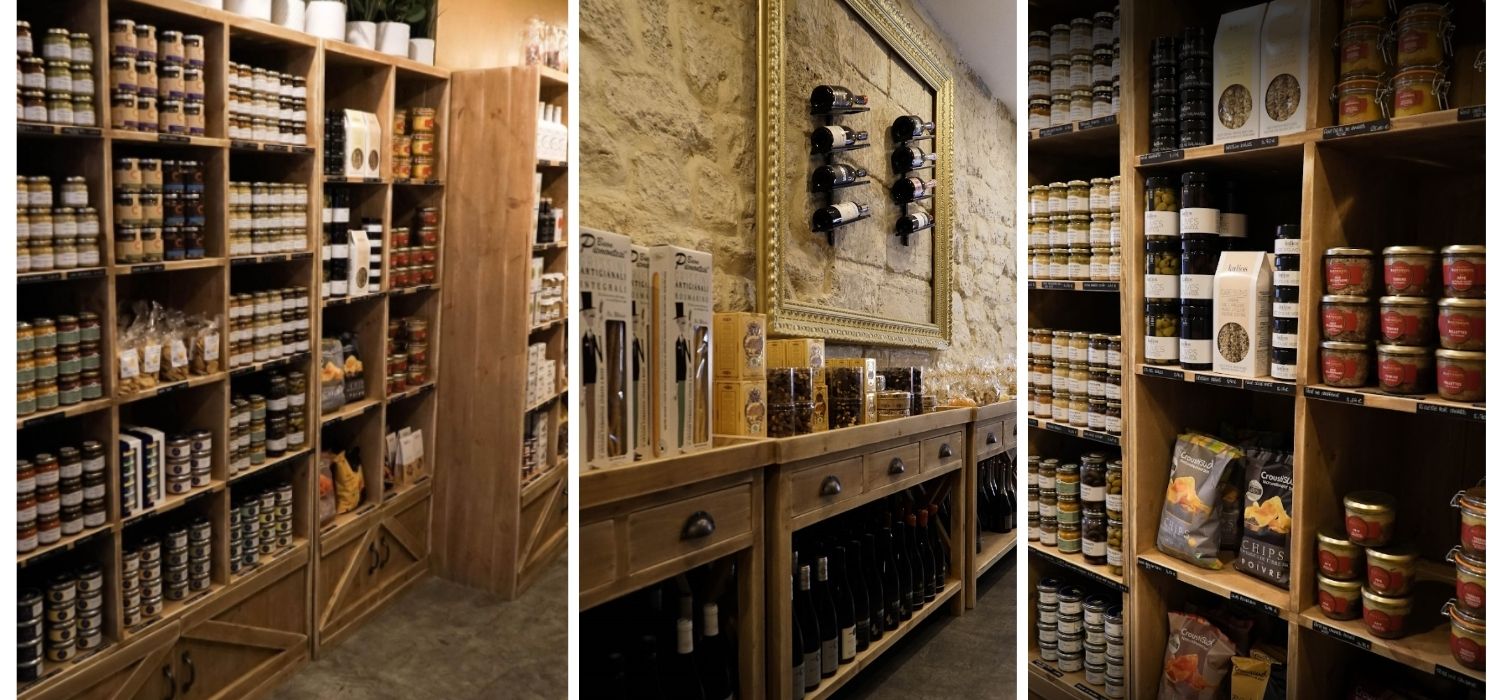 As the end of year celebrations approach, don't hesitate to go at Little Epicerie Fine ! You will find something to revive your taste buds, organize the ideal aperitif, please you and those around you and you will see our beautiful furniture!
We would like to thank Marie for her time, her good-humor and all the furniture she chose and knew how to highlight in here delicatessen !