Categories : Inspirations , News
Published : 2022-04-07
Meet Françoise, manager of two shops in Fère-en-Tardenois
After opening its Maison de Famille flea market in 2018, a second house has been opened in the small town of Fère-en-Tardenois in Aisne (02), the Maison Gourmande: a unique grocery shop full of products.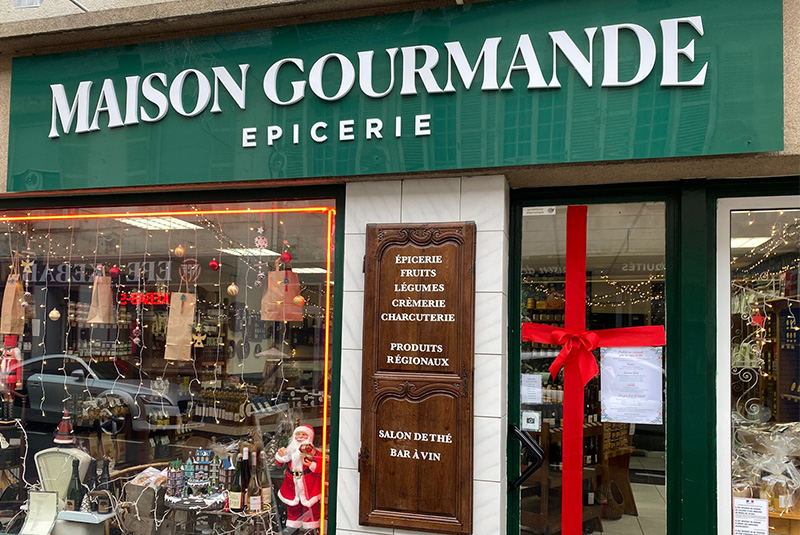 A desire to add shops nearby
Initially a Human Resources Manager in the banking sector, Françoise left her job to be closer to her family, near the town of Fère-en-Tardenois. With only a few local shops, Françoise had the idea of revitalising her town by opening her own shop: a second-hand shop dedicated to French tableware from 1850 to 1970. 
But this ambitious manager did not want to stop there, having another idea in mind: to open her own delicatessen. She therefore started looking for another available and suitable premises in terms of surface area. Luckily, just opposite her second-hand shop, there was a 60m² space waiting to be taken. 
The Maison Gourmande delicatessen therefore opened its doors in June 2021 and offers local products such as champagne from Aisne, Miguel coffees from Reims, but also an unexpected range of Mariage Frères teas and tropical fruit juices from Togo.
In addition to its classic delicatessen activity, the Maison Gourmande has a tea room and wine bar where you can discover these surprising products while having a pleasant time. In summer, you can even enjoy your tea on the terrace while enjoying the sunshine.

A dual concept of delicatessen and wine cellar 
The manager of Maison Gourmande wanted to offer a selection of wines and champagnes to the inhabitants of Faroese and the surrounding area. This is why a wine cellar space was added to her layout.
When she opened her second shop, Françoise wanted to keep a common decoration around the antiques. She therefore recovered old furniture to arrange her delicatessen. But with an ever-expanding range of wines, it was necessary to find functional and solid furniture.
So naturally she came across the TRADIS website, discovering a specialist wine range that would meet her needs perfectly. After some consideration, she selected wine racks with a capacity of 200 bottles to properly display her wine and champagne offering.
"These shelves add professionalism and quality to my range, while at the same time complementing the overall atmosphere."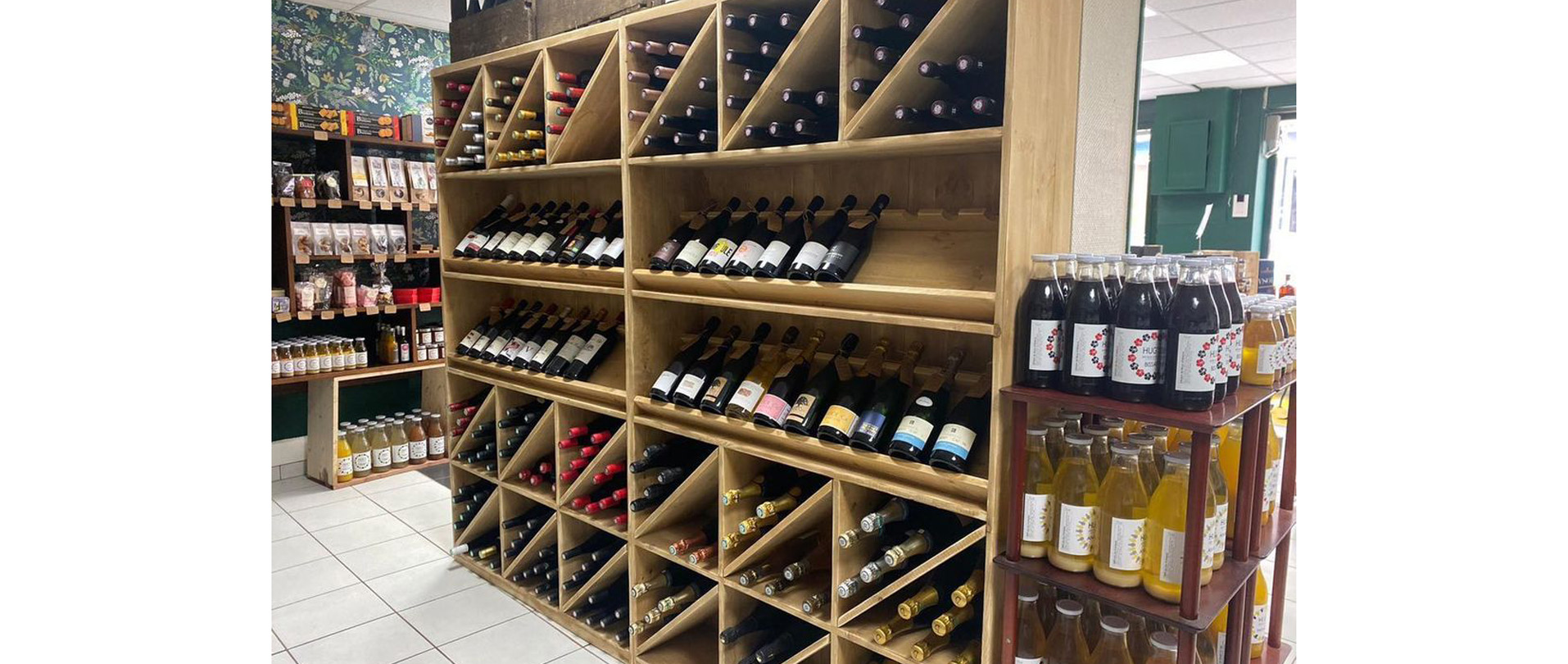 Choosing the right finish to enhance your wine range
With a wine cellar located off-centre from the rest of the shop and in a dark space, it was important to bring in a lot of light while maintaining the warm atmosphere that is the signature of the shop. It was therefore necessary to opt for a light colour.
In response to this problem, Bois Vieilli finish immediately convinced him. Produced by hand, the finish reveals a luminous golden hue that reveals the grain of the solid wood.
"It brings a real light to the products, enhancing them for sure."

Efficient delivery and ready-to-assemble furniture
Once Françoise had ordered her wine racks, she knew that the time frame was now crucial for her business to open on time. She told us that she was pleasantly surprised by the speed of the delivery and its organisation.
The advantage with Tradis was that the furniture was delivered assembled. A real time saver when launching a business. Françoise could then focus on the layout of her business as soon as she received her order and offer her selection of wines to her customers. 
You have ordered your furniture from TRADIS
and would be delighted to present your shop to us?
Contact us at communication@tradis-design.com
To discover some of our design inspirations, discover our section : our realizations