Grocers: our must-haves to showcase your products!
Just opened your grocery shop? Or would you like to change the layout of your furniture to attract more customers? We offer you our advice on how to arrange your shop with furniture designed for your trade.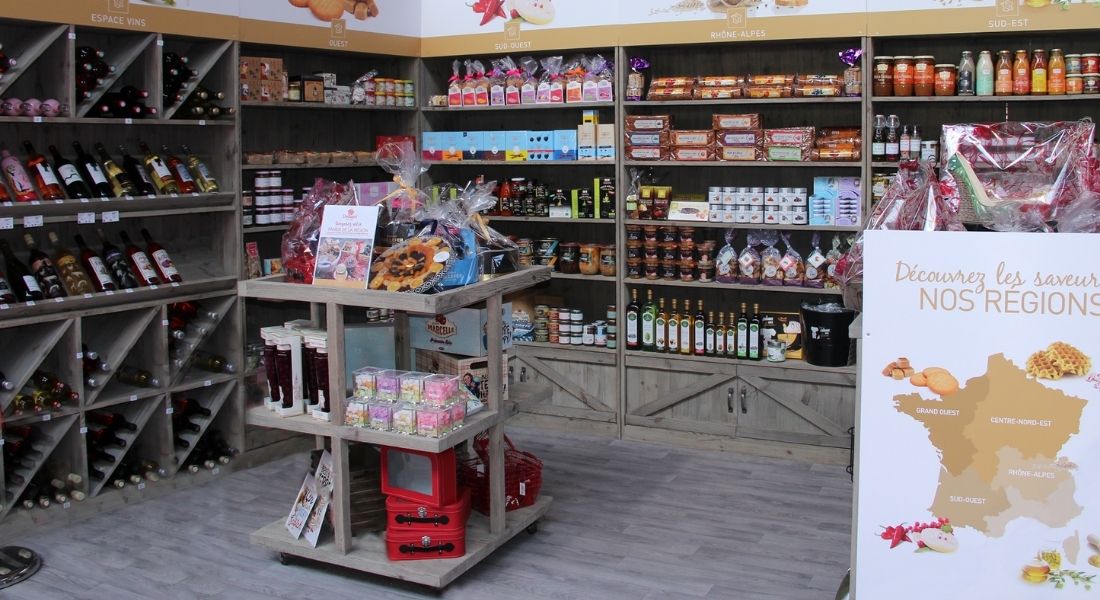 Attract your customers from outside your shop
Your first objective is to attract and retain customers who pass by your shop so that they walk through the door and discover your world and its products. 
To do this you have several possibilities: 
You can have a frame chalkboard to highlight promotions, the items you want to promote or simply the name of your shop or the opening hours. 
You can also, if you have space or a terrace, install furniture with certain products such as your fruit and vegetables to give a foretaste of what your customers will find inside and encourage them to come in. For this, you can choose between fixed and light displays, but also larger displays that are easy to move around thanks to their castors.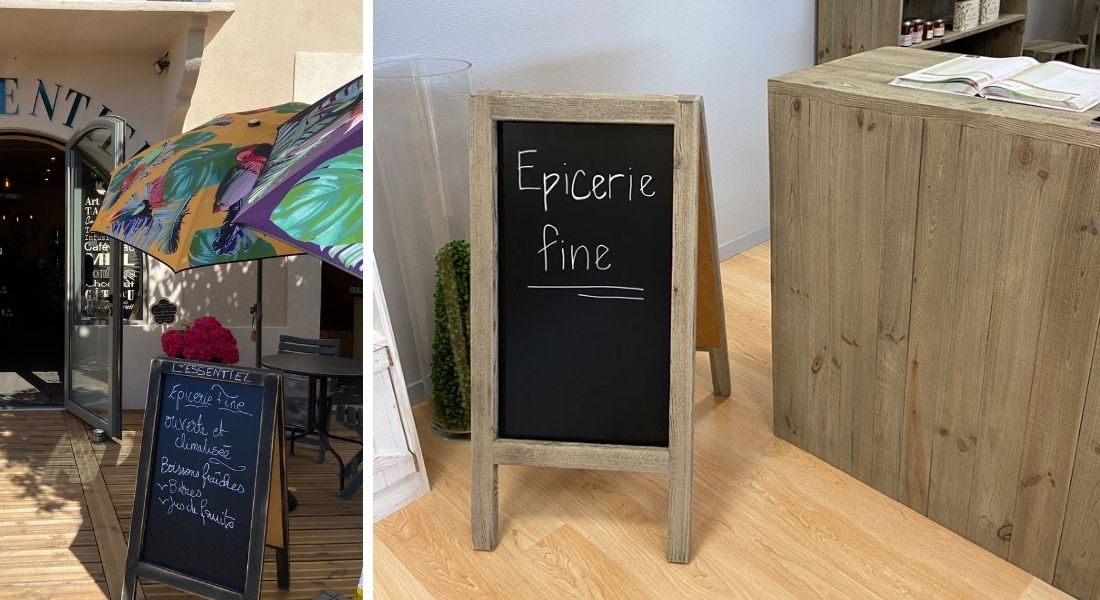 Direct your customers to the central island and place your flagship products there
Inside, you can place central islands where you can place your local products, seasonal products to be displayed or what you wish to destock.
You can choose tables or central displays. 
The little extra? 
The central display with doors that allows you to store your surplus products that you can put back later. You will be able to move it according to your desires thanks to its directional castors and thus regularly change the furniture in your shop to vary the decoration and layout.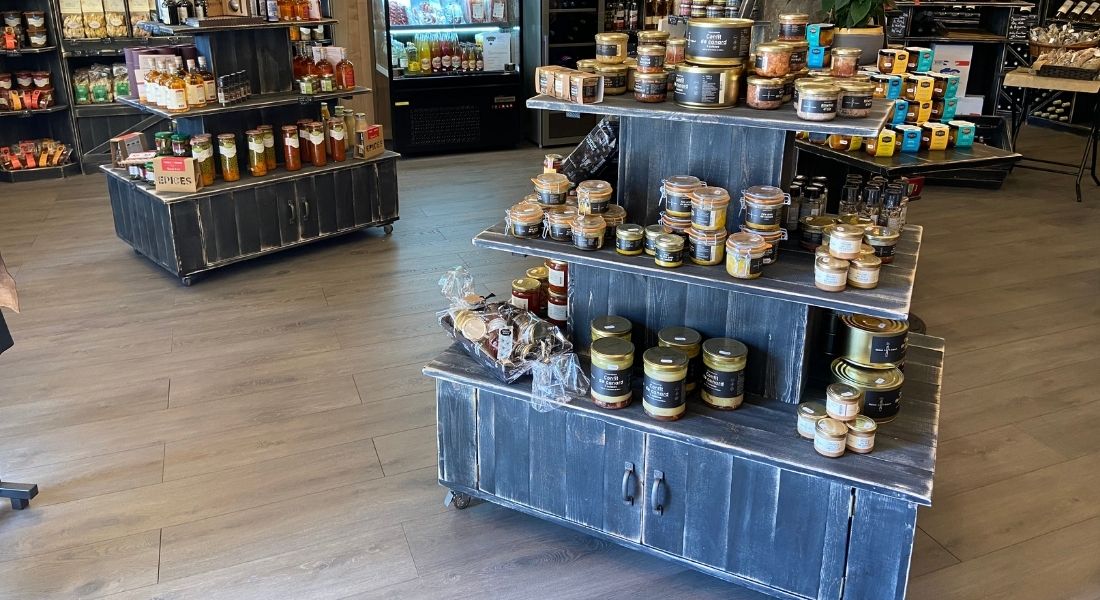 Shelves for everyday products
Several types of shelving can be used, such as locker shelves or shelving units. 
You can also decide to use low shelves and install solid wood crates, or create your own furniture with modular crates.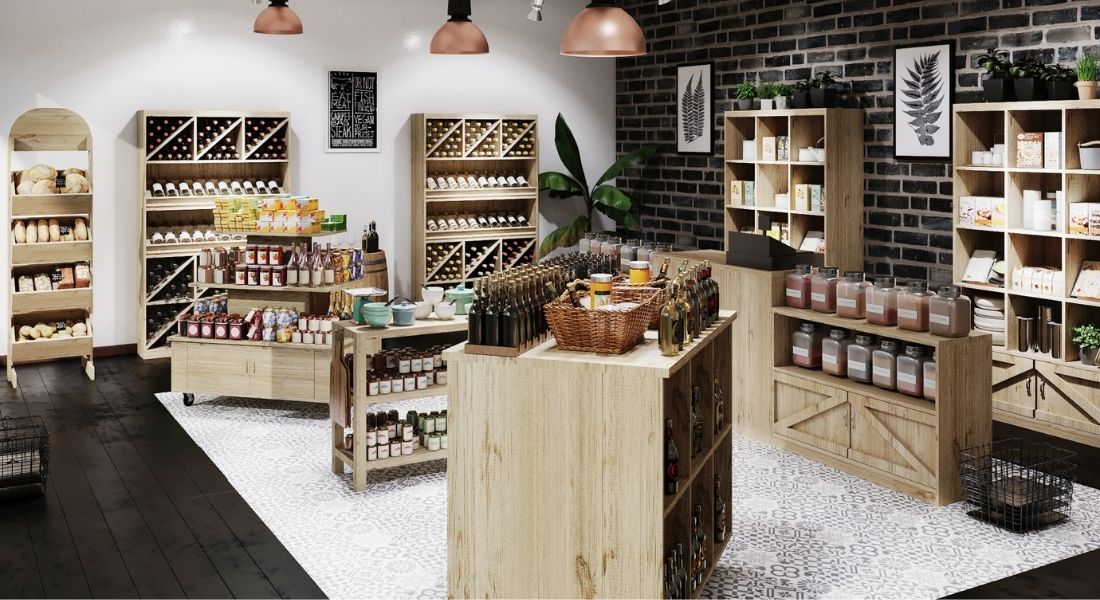 Bring your shop to life
The decoration of your shop should not be neglected. On the contrary, for your customers to stay, the atmosphere must be warm. And for this, the use of solid wood has a great advantage, because it adapts to all styles of decoration. Traditional, industrial or rustic, leave room for your imagination or get inspired by what surrounds you to bring your products to life.
Discover our whole range of solid wood furniture for grocers