Categories : Inspirations , Layout
Published : 2021-01-07
Interview with L'Amour du Vin, a unique cellar concept in France
Meeting with Thibault and Mélodie, a brother and a sister who are passionate about wine like their family and especially their father: Patrick Dussert-Gerber, an essential taster in the field and who launched the very first wine guide more than 42 years ago with his outspokenness. On December 1st, they opened their cellar concept, l'Amour du Vin in Gradignan near Bordeaux.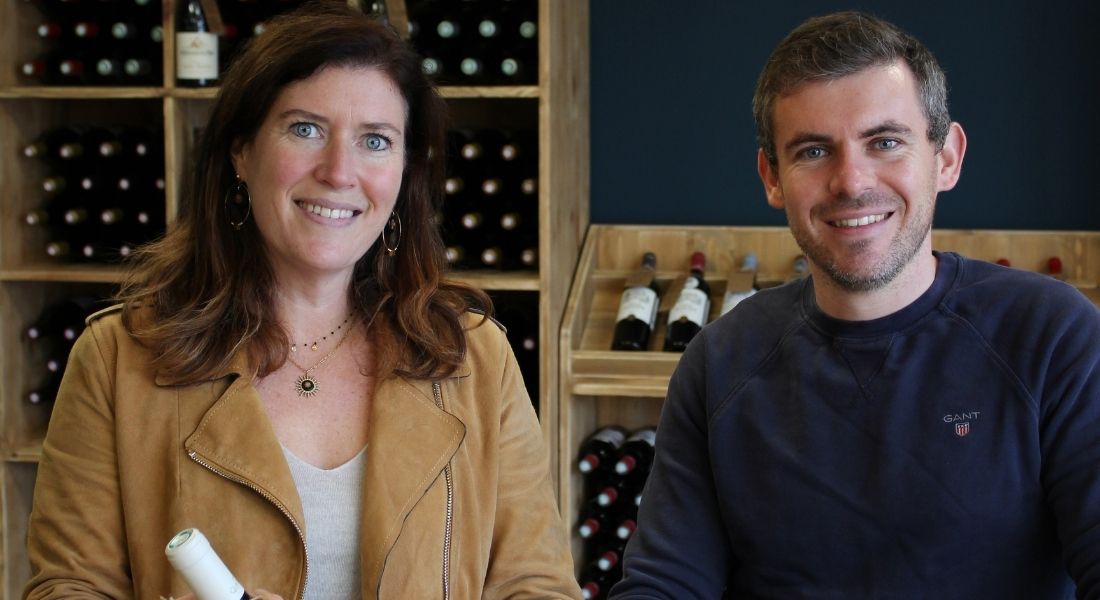 Wood immediately brings a warm and cosy side, while being in harmony with the world and the universe of wine.
What is your background and how did the project come about?
We have been working as a family in the wine sector for 42 years with our father, mother, grandmother and great aunt. We travel around the estates of France for the Dussert-Gerber wine guide and the magazine MILLESIMES to meet the winegrowers, discover their estates and taste their wines.
We wanted to share this experience of the land we have and let everyone benefit from it! So last December we opened l'Amour du Vin, a shop located in Gradignan in the Bordeaux suburbs and its ecommerce site.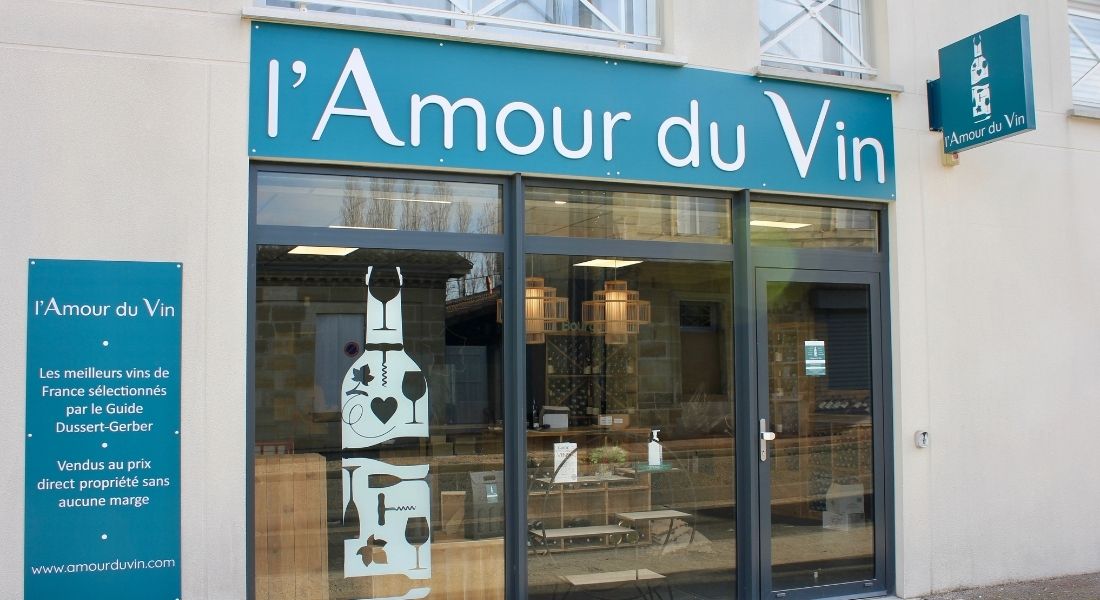 What is the concept of your business?
The concept is unique in France, we select very good winegrowers from all over France whom we have been following for more than 40 years, some of them with high quality wines and above all with an unbeatable price/quality ratio. The latter have the exclusivity of their appellation by subscribing to an annual membership and this allows us to sell the wines at the direct property price without taking any margin and the sales are fully paid back to these winegrowers!
Did you already have the layout you wanted in mind before you started?
Yes, we had already made 3D plans with the idea of a warm and friendly place, in short, ideal for tasting and discovering the wines!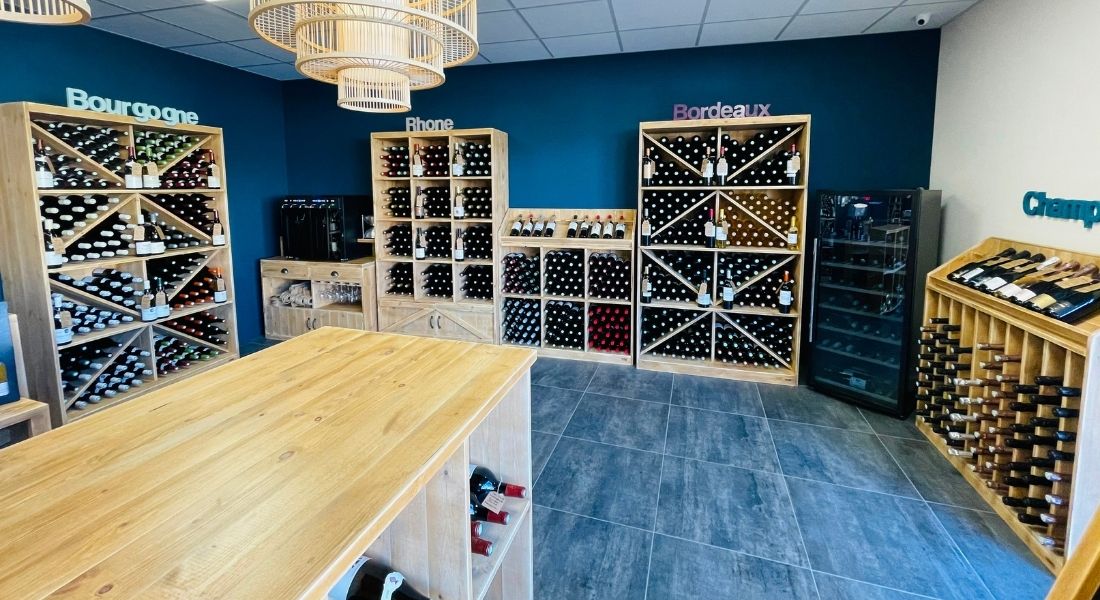 What are the main difficulties you have had to face?
For us it was mainly storage, and the size of the furniture in relation to the surface area of our shop. We had to manage to keep some space while organising our sales and tasting area.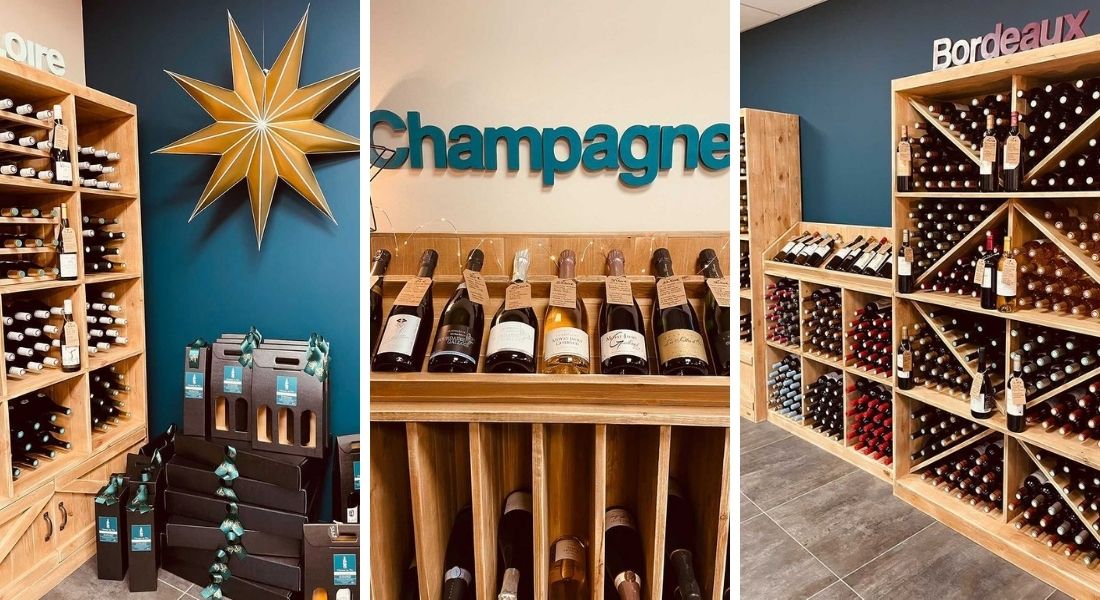 Why did you choose solid wood furniture?
Wood immediately brings a warm and cosy side, while at the same time being in tune with the world and the world of wine. We wanted to make it as natural as possible and the Aged Wood finish we chose is perfect for this and fits perfectly with our space and decoration.
How did you find out about TRADIS furniture and what did you like?
We were looking for furniture on the internet and the Tradis furniture caught our attention after seeing the collection in a shop. A very good price/quality ratio for functional and authentic solid wood furniture that is delivered already assembled.
Are you satisfied with the purchase of your TRADIS furniture?
Yes we are satisfied because we appreciated the opportunity to see the furniture before buying it on the Internet. This avoids unpleasant surprises and gives us advice on the choice to make the most suitable for our shop. The follow-up of our order was very well done with a very precise day delivery: a fast and well organised delivery with the furniture arriving in perfect condition. 
I have already recommended TRADIS and will continue to do so!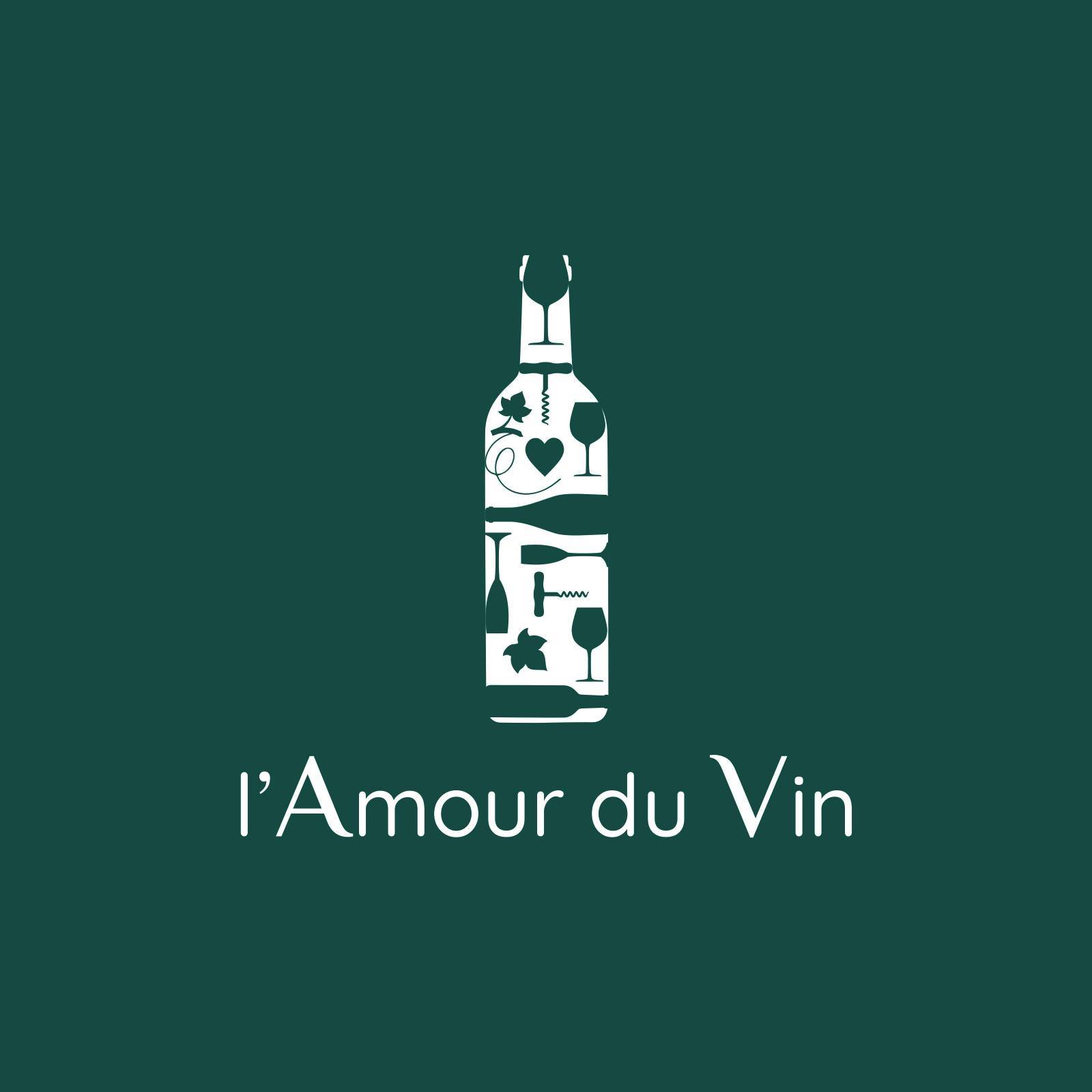 Cave L'Amour du Vin
124 route de Leognan 33170 Gradignan
www.amourduvin.com
Facebook
Instagram